10 Emerging Characteristics of High-Performing Hospitals
8 June, 2015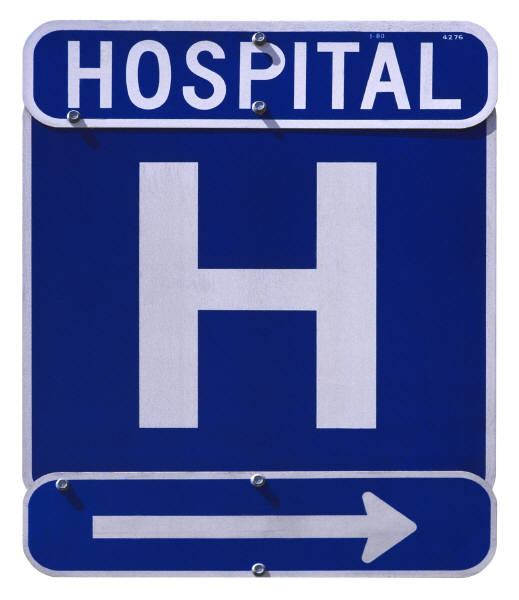 For decades, hospitals across the United States have operated within a challenging, rapidly changing, and fragmented healthcare system. Today, this environment is even more complex as healthcare reform and market forces transform the way healthcare is delivered and managed, shifting focus from fee-for-service to value-based care models. While healthcare providers are increasingly pressured to improve clinical quality at a lesser price, many have a long path of improvement to achieve sustainability in this post-healthcare reform era. Here are 10 emerging characteristics of high-performing hospitals in the value-based care environment.
1. Defined Strategic Vision
According to a 2014 global survey commissioned by the American Management Association and administered by the Institute for Corporate Productivity, the single largest gap between high-performing and low-performing organizations is whether organization-wide performance measures matched the overall strategy. The second largest gap between high- and low-performing organizations was due to whether organizations had clear and well thought out strategies to support the strategic plan1.
High-performing healthcare organizations have a strategic plan that sets a clear direction for the organization, and there is proper alignment between the strategies set forth and the organization's goals, tactics, and measurable outcomes. Further, the strategic plan is hard-wired throughout the organization across all departments, engaging physicians, nurses, and staff in the process and making them accountable for achieving the organization's overall goals.
2. Consistent Leadership
Leaders in high-performing healthcare organizations consistently demonstrate the mission, vision, and values, and ultimately drive the direction of the organization. These leaders are responsible for thinking strategically, allocating appropriate resources, building engagement, driving accountability, and achieving results – all in collaboration with very different stakeholders (physicians, nurses, staff, board members, and vendors).
Given that the healthcare industry overall faces an aging workforce, high-performing healthcare organizations have developed a pipeline of future leaders whose skills match their future needs. These organizations identify potential leaders, both clinical and non-clinical, and develop skills and competencies needed for the future. According to a survey of more than 5,000 executives conducted by The Boston Consulting Group and the World Federation of People Management Associations, high-performance companies fill 60 percent of top management roles with internal candidates, while low-performance companies fill only 13 percent internally2.
Lastly, high-performing healthcare organizations directly link leadership strategy to the organization's overall strategic direction. Regardless of who the C-suite may be, operational execution takes place at the mid-level and supervisory levels of the organization, and involves engagement from physicians, nurses, and staff. High-performing healthcare organizations invest in their success, and actively monitor and work to strengthen their engagement and skills3.
3. Talent Management (don't tolerate the low performers)
High-performing healthcare organizations focus on the development of their talent, managing people in the challenges of healthcare reform, strategic initiatives, and operational and performance improvement initiatives. These organizations are proactive in managing their talent and are quick to identify individuals that are not meeting performance targets, implementing necessary measures (e.g., talent replacement, mentoring, among others) to ensure that the organization's performance remains on the projected path. According to a 2014 report published by the Project Management Institute ("PMI"), only nine percent of organizations surveyed rated themselves as excellent on successfully executing initiatives to deliver strategic results. Further, the PMI found that high-performing organizations successfully complete 89 percent of their projects, while low performers complete only 36 percent; high-performing organizations wasted nearly 12 times fewer resources than low performers4. Thus, high-performing healthcare organizations have more successful operations and waste fewer resources because they effectively align talent management to strategy.
4. Culture of Accountability
High-performing healthcare organizations are constantly looking for ways to improve the quality of care provided in order to achieve the Institute for Healthcare Improvement's ("IHI") Triple AimTM of: 1) improving the patient experience of care (including quality and satisfaction); 2) improving the health of populations; and 3) reducing the per capita cost of healthcare. In order to achieve these objectives, high-performing healthcare organizations have adopted and hard-wired a culture of accountability throughout the organization. A culture of accountability serves as a vehicle to reduce inappropriate utilization of healthcare resources; increase utilization of, and adherence to, clinical practice guidelines and evidence-based medicine; improve patient care outcomes; and ultimately create a continuous learning environment. As healthcare organizations seek to create a culture of accountability, it is critical that the following key factors become integral to the organization's culture:
Provide consistent leadership and involve physicians
Focus on quality and the underlying processes required to sustain high levels of performance
Ensure customer service and patient satisfaction are forefront priorities across the organization
Regularly measure and monitor performance
Adopt and implement an infrastructure to support achievement of the organization's objectives
5. Change Management and Adaptability
In this era of healthcare reform, high-performing healthcare organizations have the ability to rapidly adapt to changes in the marketplace and engage key stakeholders in the process. These changes include shifts in demographics, health status, and patient care needs; technological advancements; reimbursement changes; and transitions to emerging value-based care models. Not only are these organizations able to quickly adapt, but they have a disciplined approach to drive shifts in focus, strategy, direction, structure, and culture throughout the organization through innovation and by developing alternative approaches that maximize impact – usually through more cost-effective, higher quality of care. Further, high-performing healthcare organizations are prepared to respond to failures, and continually find new solutions, and their resilience and quick problem-solving prevents disasters.
6. Transparency
High-performing healthcare organizations drive organizational awareness and quality performance through improved communication and data sharing. These organizations provide sufficient, easy-to-access information to the right person at the right time for the right patient, facilitating evidence-based decision-making, and appropriate and timely measurement of quality and key performance indicators. Further, high-performing healthcare organizations are able to successfully align governance with the use of data and information to drive performance improvement. Comprehensive sharing of information and best practices means alignment between leadership and physicians, nurses, other clinicians and staff around strategic goals, data-driven decisions, transparent metric analysis, and timely reporting. This helps to ensure that patients receive consistent care while improving overall quality outcomes at lower costs.
7. Outcomes
The healthcare industry is becoming increasingly consumer-driven. Patients have greater decision-making power in managing their healthcare budgets, and the increased transparency of healthcare outcomes data allows patients to compare and select providers based on published reports. As competition intensifies, patient satisfaction, service quality, and efficient resource management have become the basis to measure patient, clinician, and organizational outcomes. High-performing healthcare organizations have developed a strategic quality plan that sets the direction for quality improvement by creating a strong patient focus and demonstrate continuous commitment to achieving the organization's quality improvement goals. Further, these organizations have hard-wired evidence-based practices throughout the organization to ensure performance targets are met, and have engaged physicians, nurses, and staff in this process. This is particularly important, as shifts in payment models link reimbursement to quality outcomes. Thus, the benefits of high-performance are recognized in multiple areas:
Financial outcomes, through higher revenues and lower costs
Clinical outcomes, through higher quality of care and more efficient clinical resource utilization
Operational outcomes, through healthier patients at reduced costs and improved processes and workflows to manage information and enhance patient experience
Healthcare reform initiatives are forcing all providers to reevaluate current partnership models in light of future accountability mandates. As reimbursement systems evolve, hospitals and physicians will share an increasing amount of joint accountability for the care they deliver, which will require a defined infrastructure to evaluate costs while delivering higher quality care. High-performing healthcare organizations have adopted a clinical integration strategy that allows both the hospital and its physicians to achieve these goals by jointly participating in value-based contracting models. This provides opportunities for both parties to collaborate through coordinated patient interventions, management of quality across the continuum of care, movement towards population health management, and pursuit of value-based contracting – all of which are key critical success factors in today's age of healthcare reform.
9. Patient Engagement
To build and maintain patient loyalty and engagement during a time when consumers can shop for the best value, healthcare organizations must not only provide quality care but also exceed patient expectations. Patient experience and emotional engagement have become critical factors to achieve improved health outcomes and lower costs, and research conducted by Gallup suggests that high levels of engagement among physicians, nurses, and staff are key to developing and maintaining these critical patient relationships. For example, engaged employees are enthusiastic and willing to go above and beyond the basic standards of performance, which makes them more likely to anticipate patients' needs and create a positive patient experience5. High-performing healthcare organizations cultivate provider-patient relationships and apply strategies to build patient engagement, allowing patients to become more active participants in their care. These strategies include empowering employees to problem-solve down to the front-line levels, as well as deploying behavioral interviewing techniques to hire the right people for the right positions.
High-performing healthcare organizations adapting to transformational payment systems and payment reform have determined it is not business as usual. Many organizations cannot afford sophisticated benchmarking or best practice comparisons. A beginning strategy in care redesign for bundled payment and other payment reform initiatives includes comparisons to internal best practices in both cost and quality. Additionally, high-performing healthcare organizations have implemented systems such as Lean and Six Sigma to involve frontline staff and physicians in identifying unnecessary, non-value added testing and processes. Competency in care redesign is a critical skill in an organization's efforts to reduce costs, eliminate variation, and streamline transitions in care. High-performing healthcare organizations have learned how to enhance care transitions and move outside the walls of acute care hospitals and into post-acute settings to reduce readmission rates and potential complications.
---
American Management Association. "The Essentials of High Performance Organizations." October 6, 2014. http://www.amanet.org/training/articles/The-Essentials-of-High-Performance-Organizations.aspx
The Boston Consulting Group. "High-Performance Organizations: The Secrets of Their Success." September 2011.
The Boston Consulting Group. "High-Performance Organizations: The Secrets of Their Success." September 2011.
Project Management Institute. "The High Cost of Low Performance." February 2014.
Burger, Jeff. "Why Hospitals Must Surpass Patient Expectations." Gallup Business Journal. May 1, 2014.