---
5 Things to Get Right in Your Hospital Command Center
14 April, 2016
"Command Centers" are happening in healthcare. A few examples:
The Johns Hopkins Hospital set a new bar with their "Capacity Command Center" in January (View overview video here)
On a smaller scale, New York Presbyterian opened their " Patient Placement Operations Center" in February
UCLH in London published an RFP for a "Coordination Center" in March
But how to design your "Command Center?" How will it help patients? How much to budget? How will it pay for itself? What IT is needed?
Last week, six GE leaders met to discuss their work imagining, designing, and building command centers in the US, UK, Canada and Saudi Arabia. The first aha was that while every situation is unique and national health systems vary, the strategic objectives of providers investing in command centers are strikingly similar around the world:
How to optimize utilization of limited resources while preserving clinical quality, patient experience and staff experience? How to achieve a step-function improvement in integration and coordination of care?
This is a huge topic. Here are five considerations for every team thinking of investing:
1. Command Center design is about more than apps and a room.
The important thing is to design each facet of the command center based on the specific problems the command center is meant to address. Without being dogmatic, GE's approach considers at least seven dimensions:
Functions. What functions must your Command Center perform or enhance? Real Time operations management? Patient scheduling? Staff scheduling? Risk surveillance?
Location. Where is the Command Center? Best to consider several options and make a final decision as other aspects of the design mature and constraints become clearer.
Shared Information. What information on the "big board" will creates situational awareness, risk awareness and drive action? Information must be Real Time, simple, actionable, and take data from many source systems.
Interactions, Procedures and Operating Mechanisms. What actions do staff take in response to alerts? How?
Physical space. How big should it be? Ceiling height? How many workstations? How many conference rooms? How should the environment be designed to maximize productivity and engagement of Command Center staff?
What staff will be collocated? What new roles will be created? How will roles and responsibilities change?
Goals & Metrics.
Multi-Generational Plan.
Contact GE here for a full description of our design methodology
2. Command Centers are exciting but not a silver bullet.
They will not by themselves solve patient flow, utilization, safety, and capacity problems. Command Center must be part of an overall transformation.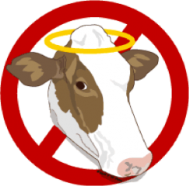 Within the context of that larger program the Command Center should play two essential roles:
Central hub for decision making in the context of the enterprise-situation and for the benefit of every patient
Center of gravity for continuous improvement. A great Command Center should capture the staff's imagination and send a clear signal about the imperative to reach next-level efficiency. This should be a catalyst to take on sacred cows: from scheduled variation to disputes between services to better coordination with upstream and downstream providers. In short: Command Centers use data to focus improvement efforts and capture knowledge to enable continuous learning.
3. Command center apps must be agnostic to source systems.
Command Center apps create information by applying logic to data from many source systems. At our client's Command Center in Baltimore, for example, we process Real Time messages from 18 different source systems from 8 different vendors. Just as an air traffic control tower is more than just flight ops, so a hospital command center is much more than bed management.
What's important is to connect the dots from many islands of data: beds, ORIS, EDIS, orders, ADT, transport, codes, etc.
4. Coordinating an enterprise is different from coordinating departments.
It is the Command Center's role to make sense of the many flows of patients through many departments across many resources. This requires many sources of data and it requires new thinking from command center staff. Legacy notions of "bed management" and "scheduling" must evolve such that silos are broken down and staff are empowered and equipped to think for the enterprise rather than a function.
5. Command Centers should anticipate bottlenecks and risk.
This is hard to do in healthcare but has been achieved in other complex industries. Imagine running an airport without an air traffic control tower with visibility to food service, ground control, crew scheduling, flight operations, etc. Yet this how we expect our hospitals to function.
Command Centers with predictive information that prompts proactive action can change this. To do this, GE creates a digital twin of the hospital which simulates the flow of each patient along their pathway based on the local practice of care. To our knowledge, only GE has been able to achieve unit-census-forecasting with accuracy sufficient to drive action over the next 24-48 hours.
Command Centers are significant investments of time, energy and money. To realize their potential we must design them well.