A View into a World without the Affordable Care Act
11 November, 2016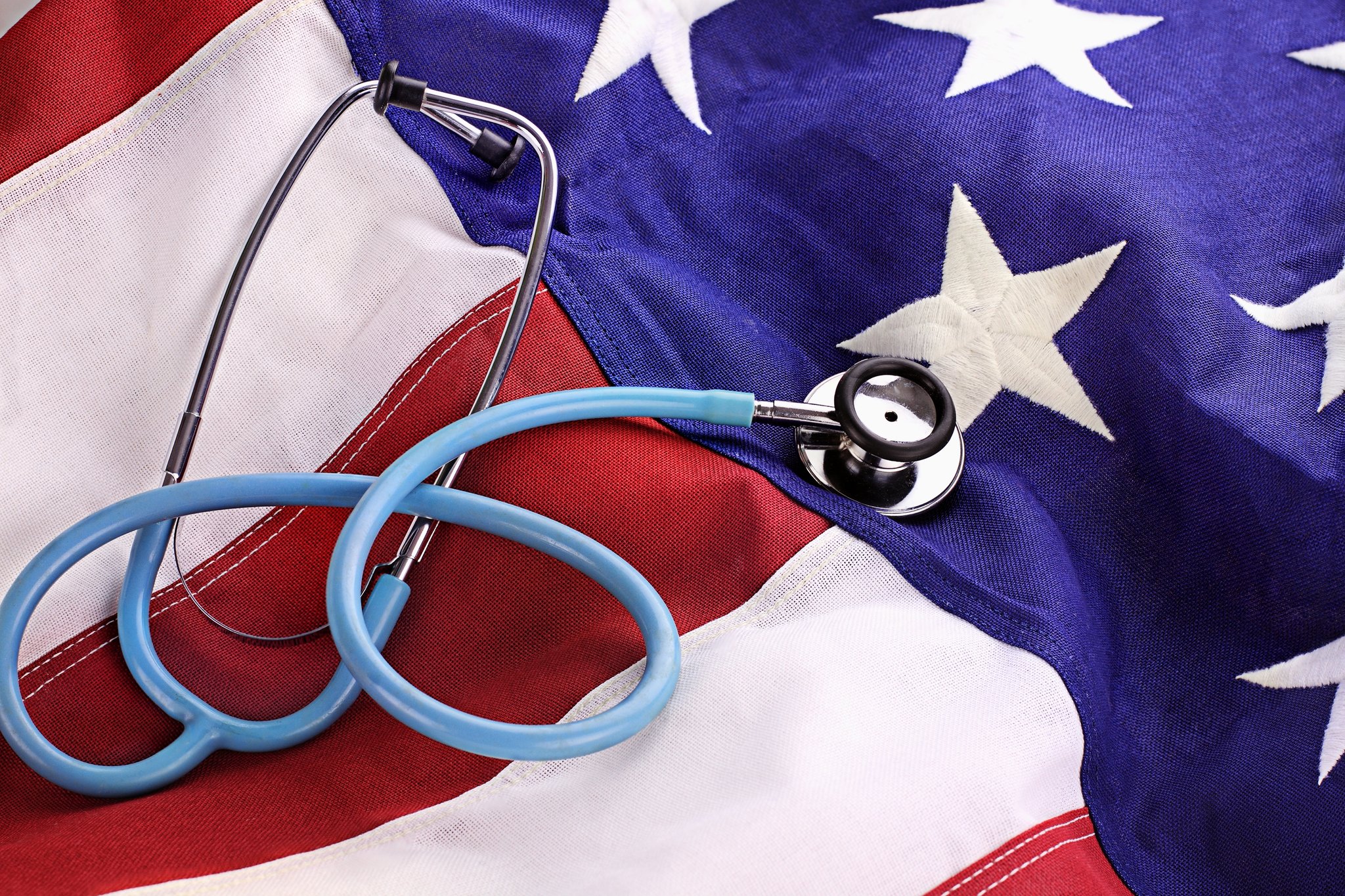 By James Smith, MBA, FACHE, Executive Vice President, and David DiLoreto, M.D., MBA, Senior Vice President, GE Healthcare Camden Group
Healthcare changes are on the way….AGAIN. Just as providers, health plans, and consumers thought they had begun to understand the "new" rules and had developed and activated the strategies required for success in an outcomes-based world; we find ourselves facing changes once again. With a new presidency launching in January, it appears certain that The Affordable Care Act ("ACA") (also known as "Obamacare") will be modified, repealed, and/or replaced.
With myriad questions floating around the television networks and on social media, it's important to not get too far out over our skis before decisions are made. But we can address some of the larger questions Americans are asking. First, let's assume the ACA is completely repealed--and ask and propose answers to 10 of the burning questions that are top of mind.
1. What are the big changes?
A new administration may want the mandates, taxes, and regulations to go away, and individuals to be able to go to insurers and shop based on highly transparent information about providers, physicians, networks, and health plans on quality of care, service levels, and cost. Transparency, costs, and access will become the focus both for individual and group insurance premiums and healthcare provider charges. Balancing the budget will take precedence over access to insurance and healthcare services.
2. What goes away?
The health insurance industry and providers would be released (immediately or within a short, prescribed time period) from numerous regulations, taxes, and rules connected with the ACA. The healthcare exchanges would be dismantled, or be continued as a non-subsidized option for States to administer at their discretion. Loss of minimum medical loss ratios ("MLR") and rate oversight could lead to even larger premium increases as insurers would seek to return to profitability from the losses in their exchange business and stranded development costs.
3. What would be the most striking game changer of the economic impacts?
According to a report with estimates from Kaiser Health Foundation, 20 million-plus people could lose their federal subsidies and tax credits that allowed them to purchase insurance, or lose eligibility as the rules change from ACA's expansion of Medicaid eligibility. States would instead likely be provided block grants by the federal government, ending the federal-state funding partnership. The loss of the public subsidies for private insurance and reduction in Medicaid eligibility will likely increase bad debt, slow or stop cash flow, which will stretch reserves and change decision options for providers.
4. What is NOT likely to change?
Payment reform within Medicare designed to reduce costs and promote quality (i.e. the shift from fee-for-service to fee-for-value) is not likely to change significantly. MACRA and other regulatory changes shifting the payment models have been largely bi-partisan supported, so are not likely to be significantly impacted. What would be uncertain is the continuation of initiatives sponsored by CMMI, the CMS Innovation Center, which was funded by the ACA. CMMI has launched bundled payments, and many other pilots such as CPC+ to foster faster movement to value-based care.
5. What does this do to providers?
It could mean credit downgrades for many since recent capital investments in new service lines were made based upon volumes and service mix far different than what may occur. More high-deductible plans with low or underfunded HSAs and a return to more uninsured could lead to sicker patients, more intensive care, and hospitalizations and service line requirements and capacity needs different than planned for under ACA. The market may see a greater use of narrow networks or high-performing networks by health plans to reduce plan cost. Picture the payer mix (lower Medicaid and higher uninsured) and volumes (generally lower) you may have had in 2013, but with payers (including Medicare) putting dollars at risk for efficiency and quality.
6. Will we see more consolidation of providers and physicians?
Yes, on both counts. The mere uncertainty of the environment if funding for the uninsured remains in flux could exacerbate a trend toward consolidation. Providers must seek every avenue of cost reductions and access to cash as they make new investment decisions in capital, equipment, buildings, service mix, management talent, and other resources. Just as today, efficiency will be the priority, but even more so. Layoffs to reduce staffing costs and strategic focus on services to increase market share and use of resources will be one of the few ways for providers to react.
7. Where would people go?
As we have seen in the past, emergency departments will be the first site of care for many without insurance. Continued focus of providers on enabling access points to the most clinically appropriate and lowest cost site of care will continue to be a priority so consumers have viable alternatives to manage their healthcare needs with convenience.
8. What will insurers do?
As insurers lose members, they too will react by attempting to grow market share and cut costs. Consequently, insurers would have to reallocate costs throughout their company—forcing layoffs, consolidations, and ultimately bankruptcy for those who cannot change fast enough. This cascade could accelerate consolidation with greater concentration of both health plans and providers as they respond to a necessity to grow even larger and to do it faster to absorb decreasing membership across a set of fixed costs. Remember too, that insurers will remain heavily regulated as the regulatory controls flow back to the state insurance and health departments. They may be able to return to state rules which allow experience rating and denial of coverage. The possibility of easing the sale of health plan products across state lines, a concept that candidate Trump proposed, could make managing health plan payment models and policies from the provider perspective even more complex than before--but it could provide more competition for health plans with sizable market share in certain states. Health plans may have a greater ability to increase premiums and to do these things with less oversight. Many have invested in new products, and there would no longer be controls over benefits, nor would there be limits on administrative costs and caps on profits which, in turn, could send premiums as well as out-of-pocket expenses even higher.
9. Sometimes campaign rhetoric is tempered by the political and economic realities of governing. Is there a middle ground that might be reached?
Speaker Paul Ryan released the GOP's healthcare reform plan, "A Better Way," in June 2016. The plan contains key initiatives that, if implemented, incrementally could increase the role of the private health insurance sector while reducing costs without wholescale withdrawal of coverage. For instance, expanding the use of consumer-directed healthcare options and removing the limits that ACA placed on HSAs, FSAs and HRAs provides more insurance options without eliminating coverage. Eliminating the taxes and fees on self-insured plans, eliminating excise taxes on medical device manufacturers as well repealing the "Cadillac" tax on high-cost plans would be consistent with campaign promises. Increasing support for portability, enabling purchasing across state lines, expanding opportunities for pooling, and advocating for meaningful medical liability reform are all contained within this plan.
10. What about Medicaid expansion?
The most popular aspect of Obamacare was the expansion of health insurance coverage and, at least politically, it may prove hard to reverse. Over 98 million Americans are now covered by Medicaid at any point in each year. One in four dollars in the average state budget is spent on Medicaid coverage, and the total state and federal support for the program exceeds $545 billion. By 2025 the GAO projects that 108 million Americans will be covered by Medicaid, the federal share exceeding $600 billion and the combined state and federal spending in program approaching $1 trillion. Limited access to physicians and inconsistent quality remain significant obstacles to improving health outcomes for Medicaid beneficiaries. The GOP may look to expand block grants to states while relaxing the federal waiver process. This would create incentives for state governments to search for solutions to the cost and consequences of the recent expansion. Fueled by the shift toward more value-based reimbursement, considerable attention and increased scrutiny and changes in supplemental payments may be opportunities for cost reduction. As the largest payer of long-term services and support, and with continued increasing demand, states will also look to rebalance or reduce costs by shifting to home and community based services.
Changes are most definitely on their way, but as we've done in the past, we'll adapt and adopt these new changes together. 2017 will be a year in which the legislative changes could be made, and in some cases Trump could use an Executive Order to defund certain provisions of the ACA. 2018 will likely be the soonest any substantive changes would be effective, given the fact that open enrollment is already underway and plans are in effect for 2017. We'll continue to provide timely updates as we learn more in the coming weeks and months.
---
Mr. Smith is an executive vice president with GE Healthcare Camden Group. He is a nationally recognized strategy and business healthcare consultant, author, and speaker. Mr. Smith has more than 30 years of experience as a leader of provider-owned, for-profit, and not-for-profit health plans, hospital, and health systems, as well as a large physician group. He has extensive experience in managed care and provider network development/operations, health system planning and development, medical group formation and operations, and direct contracting. He may be reached at jsmith@ge.com.
Dr. DiLoreto, senior vice president at GE Healthcare Camden Group, is a physician-executive who is highly experienced in executive management, strategy and operations of healthcare delivery systems, and managed care companies. He has deep management expertise in community-based and academic health systems, large group medical practices, hospitals, and managed care organizations. His areas of specialty include clinical transformation, population health, business process improvement, leadership development, medical informatics, quality improvement and patient safety, and data management and analytics. He may be reached at david.diloreto@ge.com.