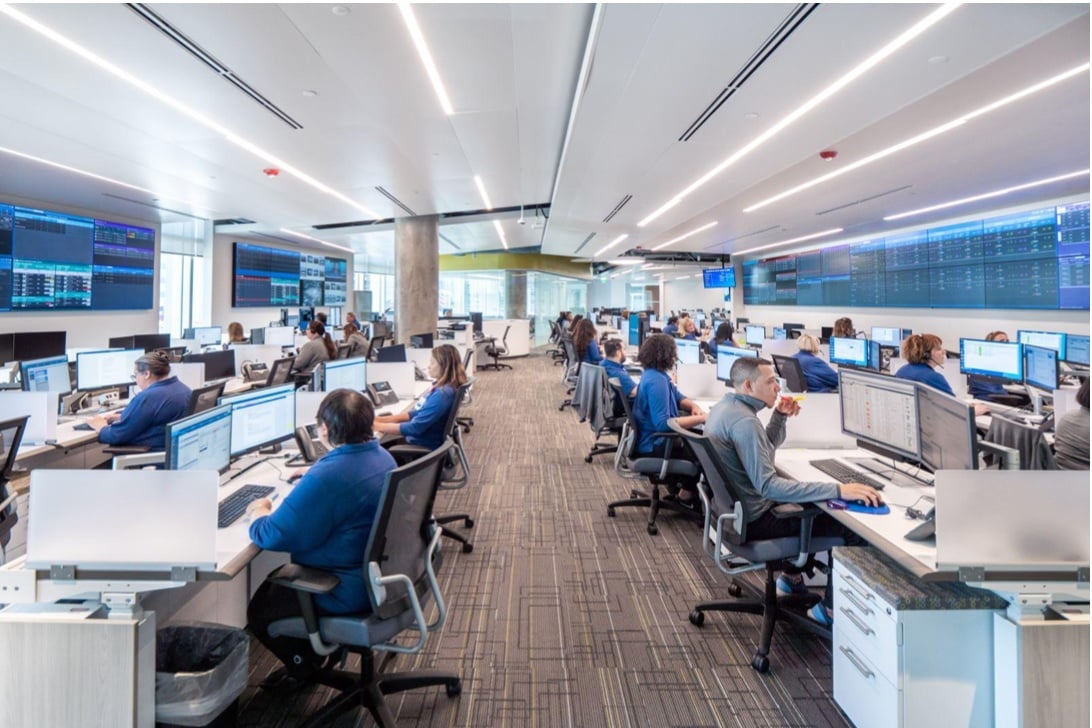 INNOVATION WINNER:
ADVENTHEALTH MISSION CONTROL
2019 Downtown Orlando Partnership
presented by Orlando Health Orlando Regional Medical Center
In 2019 AdventHealth opened Mission Control, the largest command center of its kind, and improved patient care by making clinical operations across the health care system as streamlined and efficient as possible.
The 12,000-square-foot high-tech center features 60 monitors and is staffed 24 hours a day, seven days a week by a team of more than 50 nurses, EMS and flight dispatchers, transport techs and patient-financial services specialists.
They use artificial intelligence to inform and guide decision-making in areas including ambulance and helicopter dispatch, patient transfers between units and facilities, and prioritization of placement and treatment.
Command-center technology has been shown to reduce wait times, expediting needed care. The technology can assist team members to in all kinds of scenario such as an unusual confluence of events and flag it, making sure the right treatment plan is organized.
Project Team:
Sanjay Pattani, AdventHealth
Penny Porteous, AdventHealth
Carlos Escobar, AdventHealth
David Breen, AdventHealth