Are Your Primary Care Practices at Risk?
28 August, 2015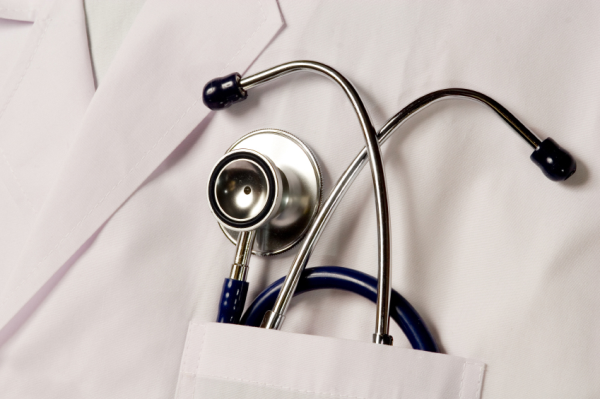 By Marc Mertz, MHA, FACMPE, Vice President, GE Healthcare Camden Group
If your primary care practices are like most traditional medical offices, they have been designed with the physicians' preference and convenience in mind. The physician decides which days they will work, the hours they will see patients, the types of appointments they will see, as well as when they will see them. As a result, patients might wait weeks for an appointment. When they do get an appointment, the patient's experience does not get much better: they wait to be seen, they have to fill out long forms, and they have little face time with the physician. Patients are not the only ones dissatisfied with the status quo. Despite being at the center of the current practice model, primary care physicians are not satisfied with the way their practices are structured; increasing burdens to provide care coordination and quality monitoring while improving patient access makes them feel increasingly overwhelmed and dissatisfied.
An Increasing Pressure to Change
The medical office described above has not changed much in the last 30 years, aside from perhaps the addition of electronic medical records ("EMRs") or other technologies. Practices have felt little pressure to change their business model, and patients really have not had any other options. That is changing, however, and it is changing very quickly. Retail giants such as Walgreens, CVS, and Walmart are aggressively expanding their clinical services, including primary care. Urgent care centers are popping up seemingly on every corner. The reason for such rapid growth is that these new providers offer patients everything that traditional primary care practices do not: access, convenience, and efficiency.
Is it so farfetched to think that these new providers could ultimately replace primary care as we know it today? Blockbuster probably thought it unlikely that Netflix and its online movie downloads and streaming would drive them out of business. Kodak did not foresee digital photography essentially eliminating the film camera industry. But if these dominant players in long-established industries can be replaced, why not primary care practices?
New Options for House Calls
A primary care practice that continues the status quo ultimately faces a slow death spiral. Every time an established patient gets sick, and they cannot get in to see their physician for several days or even weeks, they are going to go to an alternative provider. And they may never come back. Rather than take the afternoon off from work to see their primary care physician, a patient might stop in and see a nurse practitioner at their drug store after work and be in and out in 20 minutes. Or in some markets, they might use an app on their phone like Amwell to have a virtual visit without leaving their home, or even request an on-demand home visit from an Uber-like service. Patients in major U.S. cities now have multiple options for house calls. Pager is a new service that allows patients in New York to schedule a house call within 2 hours and pay a flat fee per visit. Will your primary care practices be blindsided by Pager just as taxi companies were by Uber?
Retail clinics and other alternative delivery models currently offer a limited scope of services but are expected to expand their services. They will also continue to introduce remote monitoring and telemedicine devices that allow them to engage and monitor patients, as well as manage their chronic conditions, increasingly competing with traditional primary care practices for patients.
Patients are not the only ones looking for alternatives to the current primary care delivery model. Dissatisfied primary care physicians are also looking for more rewarding practice models that do not overwhelm them with long days, an inefficient EMR, and ineffective work flows. Primary care groups risk losing their current physicians and face increasing recruitment challenges.
Where Should You Start?
So where should a primary care practice start? By expanding patient access? Increasing the efficiency of their office and patient flow? Improving patient service? Implementing enhanced technology such as a patient portal and home monitoring devices? Partnering with retail clinics and other innovators? The answer is all of the above. And fast.
Appointment scheduling should be easy, both via telephone and online. Patients should be able to get an appointment when they want it, and that includes the same day. To achieve this, practices must reevaluate the number of types of appointments they offer. They may also have to expand their office hours to include evening or weekends. Physicians need to let go of their perceived control over daily schedules. Rather than cling to a system that does not work for anyone—the patient, physician, or the staff— primary care practices should start over with no more than four appointment types: long and short new patient visits and long and short established patient visits; in many cases this can even be boiled down to two appointment types. Not every appointment will fit perfectly into one of these slots, but the flexibility and simplicity of the scheduling will save time and improve access and satisfaction.
Primary care physicians already use advanced practice clinicians ("APCs"), typically nurse practitioners or physician assistants. In many offices, several physicians will share an APC, who will see the physicians' sick patients or routine cases. By flipping the ratio of physicians to APCs, a practice can expand access at a lower cost. A single primary care physician can supervise a team of two or three APCs, each of whom manages his or her own panel of patients. The physician handles the complex patients and is available to support the APCs whenever necessary.
Patients do not like to spend two hours in your primary care office, especially when they get just a few minutes with the physician. Every aspect of the patient's visit and experience should be assessed with a critical eye for any waste or delays. Time studies that track each component of the visit can help identify bottlenecks. Once inefficiencies or waste are identified, engage a multidisciplinary team to redesign the process. Then test and redesign again continuously to improve.
The greatest influence on patient satisfaction is not the physician or the office décor. It is your staff. Recruit employees with this in mind. Train your staff on customer service skills. Physicians must also lead by example. Patients are being seen to receive clinical care, but they must also be treated like customers and human beings.
Optimize the EMR
One of the biggest barriers to office efficiency, as well as a major source of physician dissatisfaction, is the EMR. As new systems have been implemented, practices have modified their procedures and processes to adapt to the EMR design and structure, rather than the other way around by adapting the EMR to serve as a tool to help meet the needs of the practice. This case of the "tail wagging the dog" typically means more work for the physicians and staff— often a lot more work. As a result, efficiency and patient volume have declined, which also reduces patient access. System inefficiency also leads to physician and staff dissatisfaction. Practices need to assess how they use their EMR and identify ways to optimize the system based on efficient work flows and an appropriate delegation of tasks to the lowest cost individuals whenever possible.
Furthermore, consider how your primary care practice will deliver care without requiring patients to come to the office. Relying solely on the traditional face-to-face office visit is quickly becoming archaic. Determine what fits best in your practice: patient portals for secure e-mail messaging, televisits, group visits, home visits, use of other support staff such as educators and pharmacists to respond to patient questions, or partnering with innovators to extend your reach to retail or other settings all must be considered as potential venues for extending the access points for your patients.
Overhauling your primary care practices is no small undertaking. However, failing to do so puts your organization at significant risk, as patients will increasingly seek out providers who offer greater access, convenience, and service. Inefficient and ineffective primary care practices will also make the recruitment and retention of primary care physicians even more difficult than it already is. More than just a defensive effort, redesigning your practices with the patient in the center is good for care delivery and for business.
---
Mr. Mertz is a vice president with GE Healthcare Camden Group and has 18 years of healthcare management experience. He has 15 years of experience in medical group development and management, physician-hospital alignment strategies, physician practice operational improvement, practice mergers and acquisitions, medical group governance and organizational design, clinical integration, and physician compensation plan design. Mr. Mertz has managed private practices, hospital-affiliated practices, and academic physician practices. The Medical Group Management Association ("MGMA") has identified practices under his management as "Best Performing." He may be reached at marc.mertz@ge.com.