---
Considering a New Build or Facility Expansion? Simulation Modeling Allows You to 'Try Before You Buy'
20 June, 2019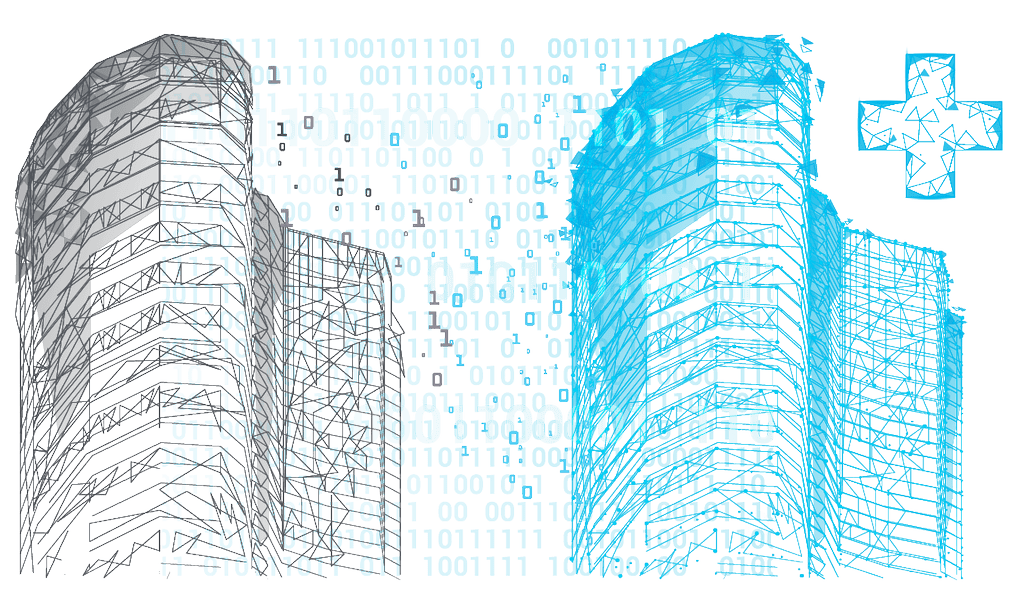 When designing a new facility or making changes to an existing facility, health system leaders must balance cost, current demands, and projected future needs while operating in an uncertain world.
Construction costs and technology demands have increased the investment required, while advancements in care options and monitoring technology have increased the risk that inpatient demand will fall in the future. In an era of rapid treatment and technology advancements, how can executives be sure that the facility decisions they make today will fit the future needs of their patient populations and caregivers?
Simulation modeling can help health system leaders reduce their uncertainty and gain more confidence that their facility design choices are "future-proofed" by allowing hospital operators to test multiple future operational scenarios before finalizing construction plans.
Advanced simulation modeling--tools specifically designed for the interconnected complexity of healthcare delivery--can help health system executives design more resilient patient and staff-friendly facilities. By taking a "try before you buy" approach to facility design, health systems increase the likelihood that new facilities will be sustainably successful.
---
Click here for instant PDF download of this article.
---
GE Healthcare also advocates for using simulation modeling to improve existing operations before deciding to build or expand a facility. Expansion decisions are often driven by a feeling that the current facility lacks capacity—Emergency Department length of stay has increased because inpatient beds are unavailable; new surgeons cannot be added because the block schedule is full; clinicians feel overworked by the patient load.
It can be tempting to view a new, expanded facility as the solution for this feeling of lack of capacity.
However, our experience shows that hospitals and health systems often feel full due to inefficient processes, slow patient throughput, and trapped inpatient bed capacity. Moving to a new facility without solving the underlying patient flow processes will add significant cost to the system without sustainably increasing inpatient capacity.
Before deciding to invest significant capital in a new facility, hospital executives should use simulation modeling to definitively identify the root causes of capacity constraints and should test different demand and improvement scenarios to determine the best strategy for increasing capacity and improving the patient and provider experience.
GE Healthcare's Hospital of the Future Analytics Platform
GE Healthcare Partners' patient flow experts help hospital executives improve patient flow and design smarter facilities by combing a human-centered, data-driven approach with GE Healthcare's Hospital of the Future (HoF) analytics platform.
The HoF analytics platform is specifically designed for the complexity of healthcare delivery and uses discrete-event simulation and agent-based modeling to create facility digital twins for testing patient flow improvement and facility expansion strategies. By working with GE Healthcare, organizations can:
Quickly ingest and analyze data to create client-specific digital twins;
Develop high fidelity scenario planning for testing existing facility patient flow and capacity strategies; and
Test new facility design decisions—including floor plans, bed base, and model of care under multiple demand scenarios.
When it comes to facility expansion, the best approach is to first try to unlock trapped capacity in the existing facility by re-engineering patient flow process.
If facility expansion is still required, it is important to design a facility which is flexible enough to meet the needs of today and the needs of the future.
---
Results
A three-hospital, 1,000 bed academic health system experienced a 40% decrease in patient wait time by earlier discharge. They decreased patient wait time by 25%-55% through OR smoothing for targeted service lines.
---
An organization needed to replace three legacy campuses with one integrated, 650-bed tertiary, referral center. The new facility design (along with optimized operations) drove a 20% reduction in staff travel on patient care units, a 30% reduction in delayed care activities, and 45% reduction in surgical inpatient bed census variation compared to original designs.
---
A top-ten academic medical center needed a transformational change to drive overall efficiencies across the enterprise. They drove a 65% improvement in the ability to accept patients with complex medical conditions from other hospitals, 6%. increase in admissions, 25% reduction in ED boarding, and 70% reduction in OR holds.