---
Early Data Show Hospital Command Center at The Johns Hopkins Hospital is Leading to Positive Impact on Patient Care
27 October, 2016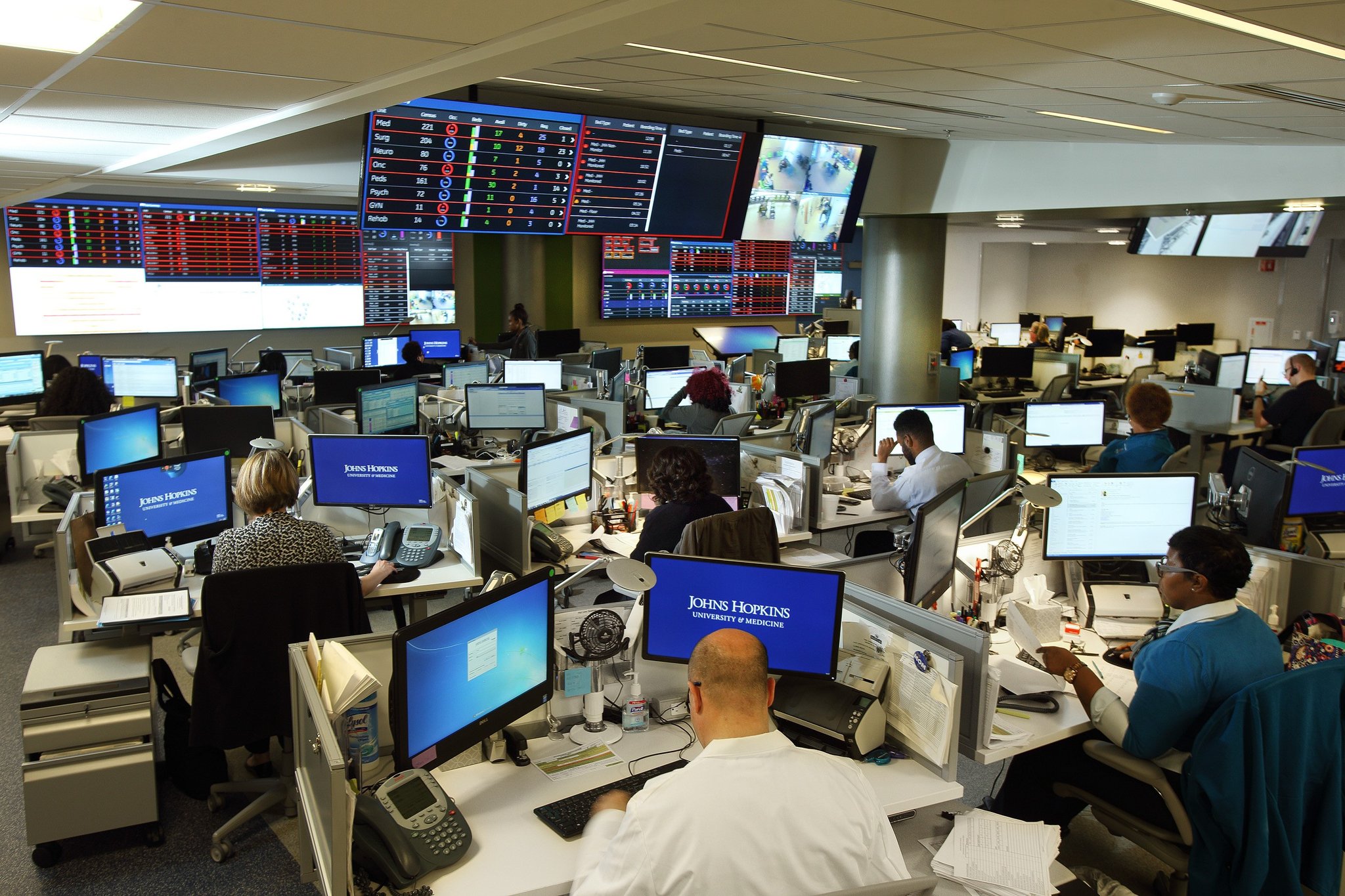 The Johns Hopkins Hospital has launched a state-of-the-art, advanced hospital control center.
The Judy Reitz Capacity Command Center, designed and built with GE Healthcare Partners (GE), combines the latest in systems engineering, predictive analytics and innovative problem-solving to better manage patient safety, experience, volume, and the movement of patients in and out of the hospital, enabling greater access to Johns Hopkins' lifesaving services.
The Capacity Command Center incorporates systems engineering principles, which are commonly seen in most complex industries, such as aerospace, aviation and power.
But for health care, an industry that deals with critically ill patients, integrating these tools has been difficult.
Since it opened earlier this year, representatives from 50 health systems across the U.S. and from four countries have visited the Capacity Command Center. Early results demonstrate improved patient experience and operational outcomes in the following areas:
Patient transfers from other hospitals: There has been a 60 percent improvement in the ability to accept patients with complex medical conditions from other hospitals around the region and country.
Ambulance pickup: Johns Hopkins' critical care team is now dispatched 63 minutes sooner to pick up patients from outside hospitals.
Emergency Department: A patient is assigned a bed 30 percent faster after a decision is made to admit him or her from the Emergency Department. Patients are also transferred 26 percent faster after they are assigned a bed.
Operating room: Transfer delays from the operating room after a procedure have been reduced by 70 percent.
Patient discharges: Twenty-one percent more patients are now discharged before noon, compared to last year.