Looking Ahead in 2016: Top 10 Trends in Healthcare
6 January, 2016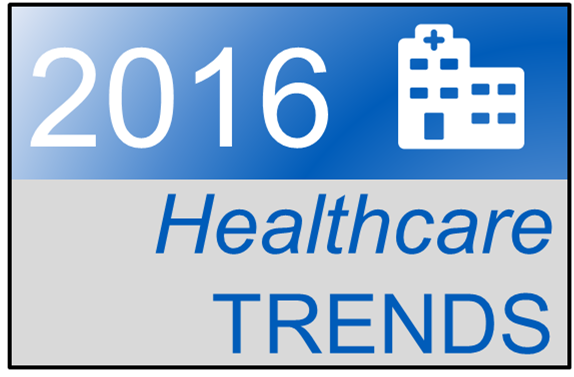 By Laura P. Jacobs, M.P.H., President, GE Healthcare Camden Group
While some current trends will continue into 2016, keeping pace with local market changes will require foresight and nimble leadership. Watch for these potential change "accelerators" for 2016.
Consolidation The major payer consolidations likely will get ironed out during 2016. The degree to which your payer market is already highly concentrated will affect your payer strategy, but watch for additional consolidation and its potential effect. Furthermore, the Federal Trade Commission will continue to scrutinize provider consolidations, including hospital as well as medical group acquisitions. The degree to which any anticipated affiliations or acquisitions truly achieve consumer benefit in terms of efficiency, access and quality must be clearly demonstrated both pre- and post-merger.
Government, commercial payer and employer move to value-based payment As illustrated by the Centers for Medicare & Medicaid Services' introduction of the Comprehensive Care for Joint Replacement model for Medicare, there is no predicting how quickly certain initiatives could strike your market. Also, employer direct contracting will pick up in some markets as employers introduce narrow networks to control costs better. These initiatives can radically change referral patterns and the need for effective population health management.
To continue reading this article in its entirety, please click the button below to immediately access the article on the Hospitals & Health Networks website.