Meet the Practice: Digital Health Services and Advanced Analytics
14 June, 2016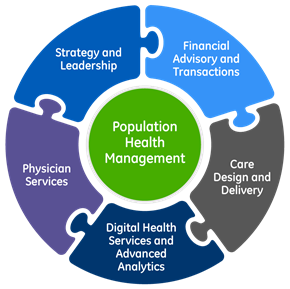 This Meet the Practice overview, examining the new Digital Health Services and Advanced Analytics practice, is part of an ongoing series in which GE Healthcare Camden Group's senior leaders share insights into our six practice areas.
Practice Lead: Daniel J. Marino, Executive Vice President
Explain the needs and problems you solve for clients through this practice.
The U.S. healthcare system is experiencing significant shifts in the way healthcare is accessed and delivered, fueling a strong desire for operational efficiencies, value-driven outcomes, and action-oriented information. In order to ensure that intelligible, actionable information is created, organizations are creating digital health strategies that focus on producing value-driven analytics while supporting their operational capabilities and needs.
As a result, there is a need to assist healthcare provider organizations in:
Building an operationally-focused information services and analytic strategy
Provide direction in creating comprehensive and powerful advanced analytics
Incorporating enterprise-wide data governance integrating clinical, financial and technical master data management
Focusing on analytic deliverables and capabilities and less on application functionality
Improving integration of applications and technology with provider workflows and care model delivery
Maximizing the optimal use of existing applications
Providing objective, vendor agnostic professional advisory services to provider organizations
Ultimately, we enable clinically integrated organizations to maximize value through an operationally driven digital health strategy.
---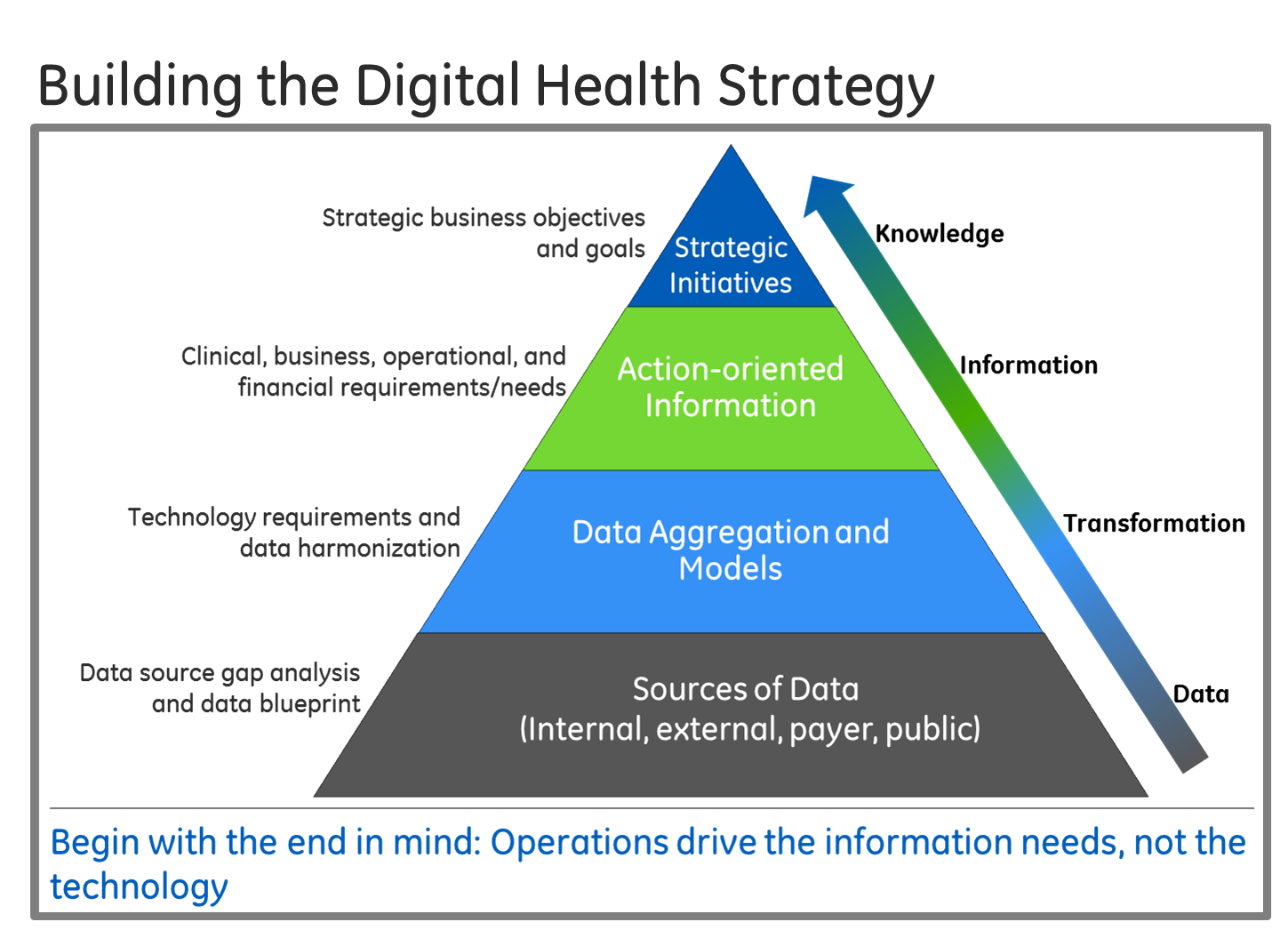 ---
What is the value or ROI that is provided by solving these challenges?
Organizations with a comprehensive digital health and analytics roadmap will be able to realize benefits in strategic development, operational optimization, and performance effectiveness.
From a strategic development point-of-view, organizations will be able to expand their provider networks through enhanced connectivity, integrated care management, analytics, and value-based programs. Operationally, they will benefit from real-time performance data which supports operational output for clinical, financial, and contracting objectives. They will also see improved performance effectiveness via cost-of-care modeling to support value-based contracting, and improved outcome tracking and clinical program effectiveness measures.
What types of organizations need your services?
We engage provider organizations at various stages of digital preparedness. Many organizations are simply looking for a starting point in working with their population health analytics vendor and want to ensure that they have a results-oriented digital health development blueprint and are aggregating the right data that leads to meaningful information. Other organizations are looking to create a complex data strategy and roadmap amidst a sea of ever-changing priorities and information requirements.
What synergies differentiate this practice area (and GE Healthcare Camden Group)?
Within GE Healthcare Camden Group, our Digital Health Services and Advanced Analytics practice provides a 360 degree operational perspective to the information services and analytic challenges existing within healthcare organizations.
Because we are vendor agnostic, our objective experts understand the clinical and operational impact of the ever-changing technology landscape and are equipped to advise on IT/IS strategies, system selection, activation support, and advanced analytics.
As a firm, GE Healthcare Camden Group provides professional advisory services across the care continuum incorporating our expertise in information services and analytics. We have built a reputation as a trusted partner to clinical, operational, and financial healthcare leaders by helping them close the gap between their challenges and the optimal solutions for success.
To learn more about GE Healthcare Camden Group's Digital Health Services and Advanced Analytics practice, please click the button below for a PDF download.
---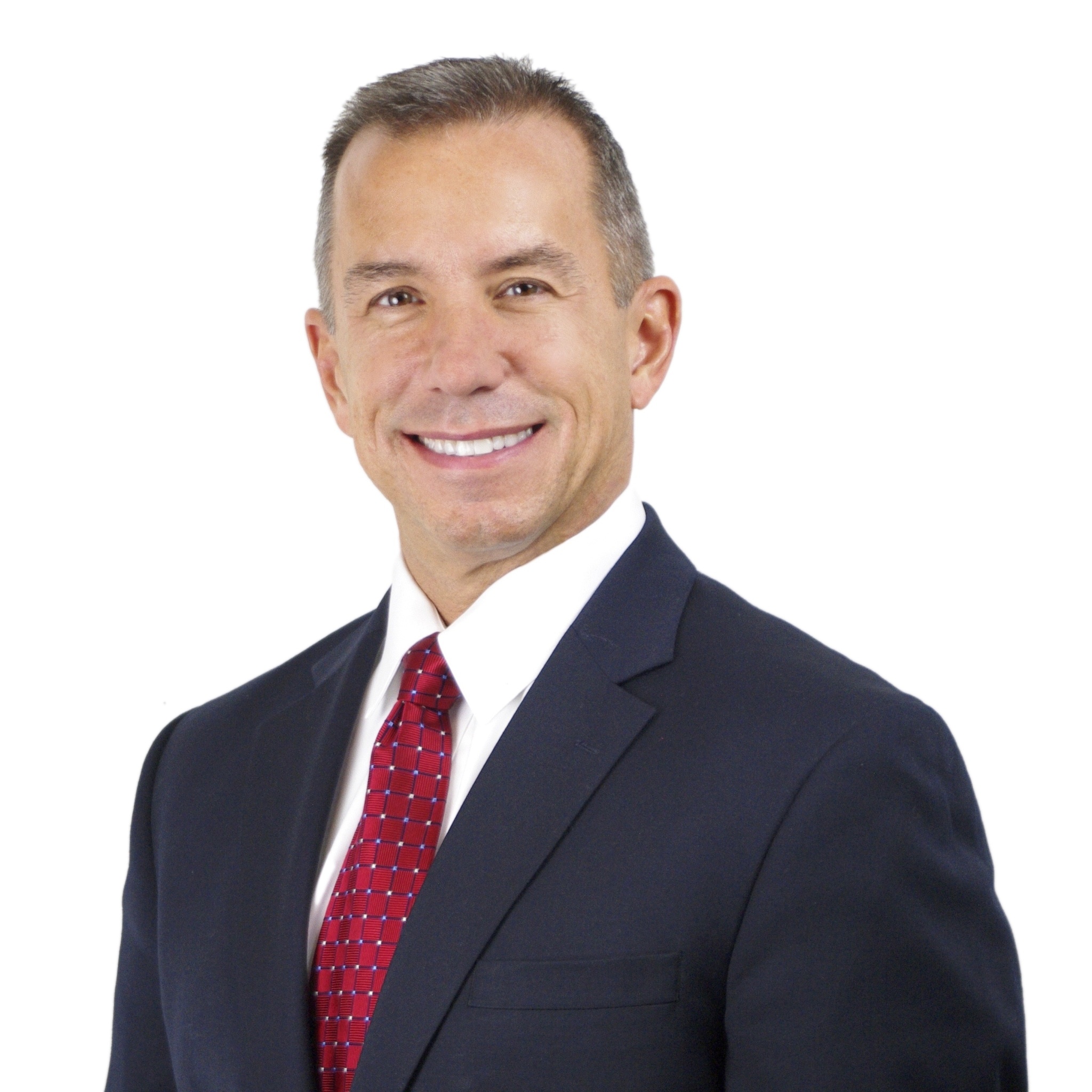 Mr. Marino is an executive vice president with GE Healthcare Camden Group with more than 25 years of experience in the healthcare field. Mr. Marino specializes in shaping strategic initiatives for healthcare organizations and senior healthcare leaders in key areas such as population health management, clinical integration, physician alignment, and health information technology. With a comprehensive background in all aspects of practice management and hospital/physician alignment, Mr. Marino is a nationally acknowledged innovator in the development of Accountable Care Organizations and clinical integration programs. He may be reached at daniel.marino@ge.com.
Digital Health Services and Advanced Analytics