Mergers & Acquisitions: An Opportunity to Align Charges Across a System
20 May, 2015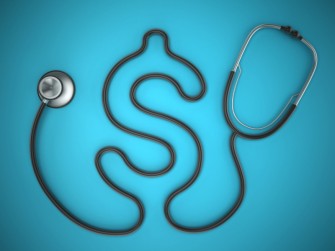 With merger and acquisition ("M&A") activity remaining steady, hospital systems have the opportunity to strategically align charge description master ("CDM" or "chargemaster") prices to fit with their system-level corporate strategy, specifically targeting defensible pricing, revenue growth, or the managed care strategy.
Hospital M&A Activity on the Rise
Recent projections suggest that M&A in the healthcare industry will continue to rise in the next year. Given this trend, hospitals should seize the opportunity to align their chargemasters during the phase of integration, but also need to be aware of the risks associated with alignment.
M&A: A Great Opportunity to Align CDMs
Given a system with multiple hospitals in the same market with homogenous patient-payer mixes and service offerings, prices likely need to be aligned such that services provided at hospitals located close to one another are charging patients the same price for the identical good or service. Having prices that are aligned across hospitals in the same market where the hospitals are within reasonable cost-to-charge ratios refers to the practice of 'defensible pricing' and is very important as an increasing amount of states regulate that hospital chargemasters be available to the public. Furthermore, from a revenue perspective, as hospital systems grow larger, they may desire to renegotiate their payer contracts to support the changes in the organization. As a result, systems may be in a position to negotiate different reimbursement methodologies. Having all hospital systems on similar pricing schedules will support the overall managed care strategy for the newly developed system and may save the system from answering payer questions such as "Why does Hospital A charge so much more than Hospital B for the same service?" Furthermore, aligning the CDM across the system could lead to operational efficiencies from integration of functionality to support the CDM.
When Not to Merge CDMs
On the opposite end of the spectrum, healthcare systems with hospitals serving diverse patient populations or different markets may want to price goods and services differently across the system. Similarly, a hospital system with a specialty facility may benefit from having a separate CDM due to the nature of highly-skilled or unique services provided at that hospital.
Systems with recently acquired hospitals need to closely evaluate whether aligning prices across a 'system CDM' is the best strategy. Successful system-wide CDM strategies should be approached with clearly defined goals and revenue projections from day one. Without clearly defined goals and up-front due-diligence, hospital systems run the risk of lost revenue from reimbursement or patient leakage (ultimately, lost revenue) if prices are too high and patients seek services at a lower-priced competitor. As hospitals plan their post M&A integration strategies, the CDM should make the list of items under consideration.