---
New Video Showcases CHI Franciscan's Mission Control Command Center & its Impact on Patient Care
16 August, 2019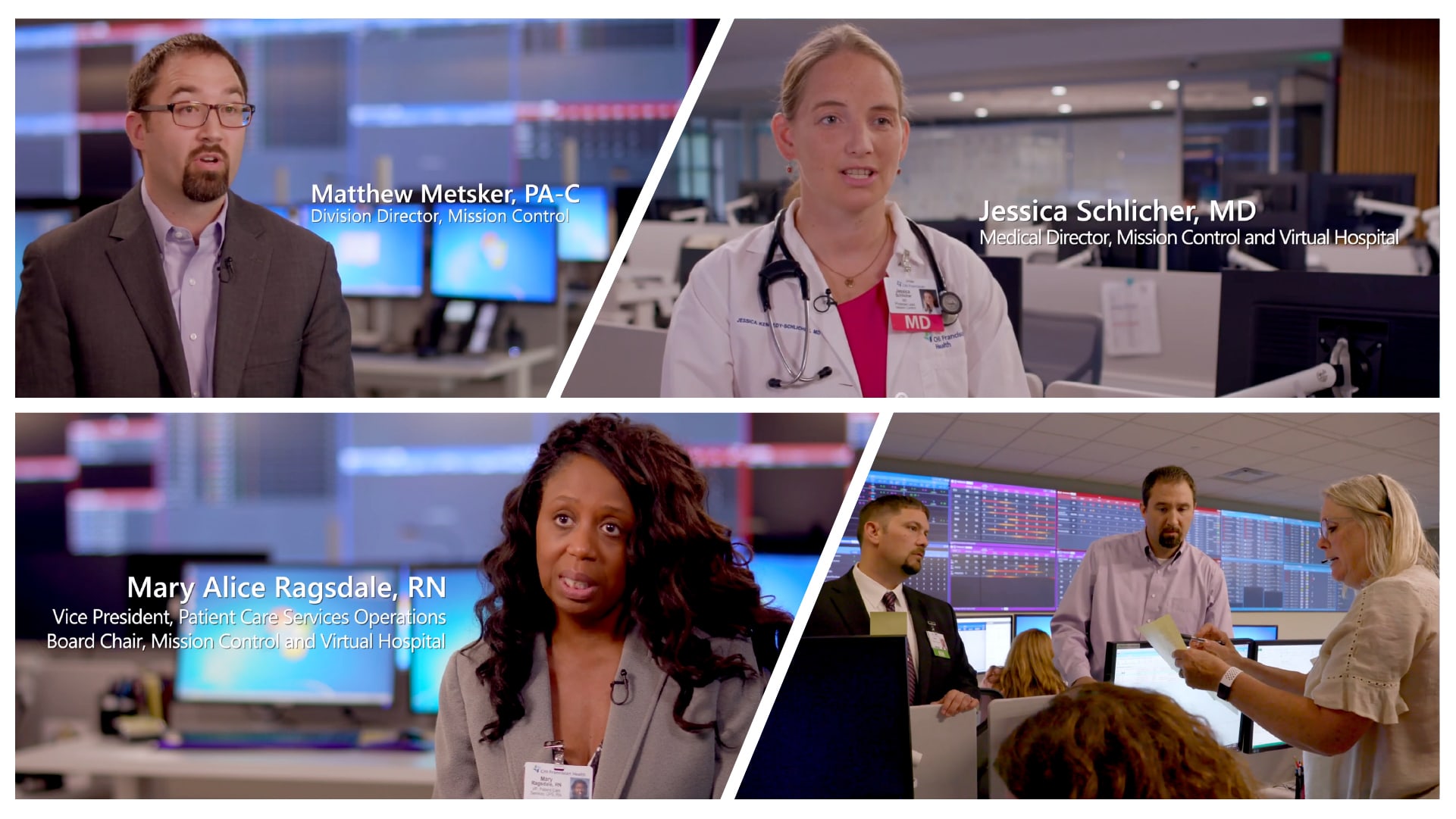 CHI Franciscan's 1,300-bed health system sees nearly 325,000 ER visits and over 300,000 in-patient days each year.
Its new Mission Control command center houses an 18-screen video wall with 12 analytic apps that provide actionable, Real Time data from each hospital.
"CHI Franciscan's commitment to innovate for patients has been evident from the first interaction. You can see that in the structure of its Mission Control: an offsite center with satellites at three hospitals, physicians on duty, and using AI to take on new problems like optimal observation patient management," says Jeff Terry, CEO of GE Clinical Command Centers.
"The exciting thing is that CHI Franciscan's Mission Control is already making a difference, and today is just the beginning. There is so much in the works to take this to even greater heights. It's an honor to serve the CHI Franciscan team."
This new video from CHI Franciscan walks viewers through a wing-to-wing example of how the new Mission Control command center, powered by GE Healthcare, improves the lives of patients.