Patient Access is the New Quality
25 March, 2015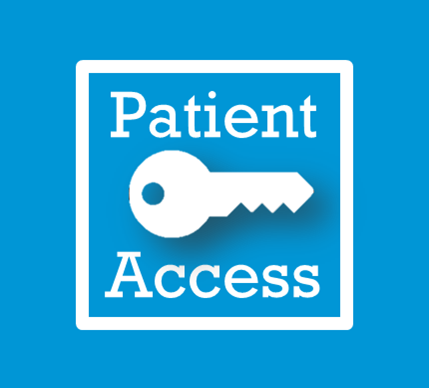 By Marc Mertz, Vice President, GE Healthcare Camden Group
It is hard to have a conversation about healthcare today without mentioning quality. Government and commercial payers are putting increasingly larger portions of providers' reimbursement at risk for performance on quality measures. Employers are seeking high quality providers to help maintain a healthy work force. Patients assume that their physicians are high quality. Public reporting sites are introducing a new level of transparency regarding physicians' quality scores. All of this increased emphasis on quality is justified, and an organization should strive to provide and demonstrate high quality care. But if patients cannot access your services, it is all for naught.
The Importance of Patient Access
Not only does a lack of patient access impact the ability to provide quality care, but it also impacts your financial performance. In a fee-for-service environment, poor access means lower volume and lower revenue. In a fee-for-value environment groups must demonstrate high quality care and high patient satisfaction; a lack of access will impact both. Regardless of the reimbursement model, a lack of access will drive patients to find other providers. Those other providers are no longer limited to medical groups, as new providers of care are entering the market. Retail providers are rapidly expanding their number of locations and the services that they provide. These locations offer immediate access and low costs, and are often affiliated with health systems or networks. Once patients visit one of these locations they might not return to their original provider.
Getting Started
Start to address access by evaluating current wait times for appointments in existing care locations. The third next available appointment is a commonly used metric to measure access in a medical group. Best practice is within 24 hours for primary care and three days for specialty services (although some specialties like oncology are increasingly offering same or next-day appointments). Calculate the practice's patient demand versus practice capacity and implement strategies to increase capacity as needed. If access is poor and your physicians are highly productive, then consider expanding the group by adding providers or new access points. If your access is poor and productivity is low, consider evaluating processes: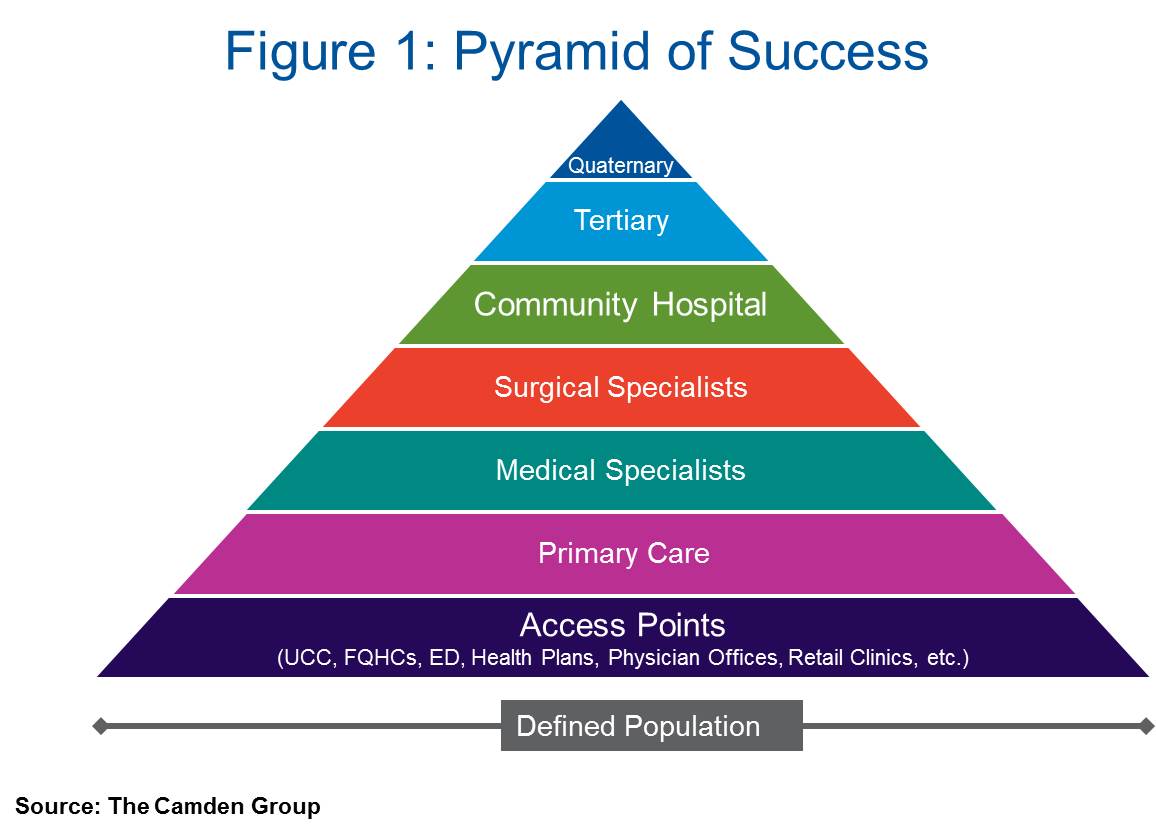 are appointment schedule templates structured correctly, are appointments the correct length, and are staff trained appropriately? Consider allowing patients to schedule their own visits through a patient portal, providing evening and weekend hours, offering e-visits, and communicating by e-mail and text. Inefficient office operations will also create waste and reduce access. Assess the work flows in the office, and redesign processes so that patient flow is efficient.
Figure 1: Pyramid of Success (left) identifies the access points that are the highest priority. Health systems and hospitals are adding hospitals, clinics, health plans, direct contracts with employers, physician practices, and ambulatory sites to their continuum of care delivery system/network. Increasing the number of access points listed at the bottom of the pyramid will help a hospital or health system reach a broader population and support the services listed higher up in the pyramid.
---
Mr. Mertz is a vice president with GE Healthcare Camden Group with more than 20 years of healthcare management experience. He has 17 years of experience in medical group development and management, physician-hospital alignment strategies, physician practice operational improvement, practice mergers and acquisitions, medical group governance and organizational design, clinical integration, and physician compensation plan design. Mr. Mertz has managed private practices, hospital-affiliated practices, and academic physician practices. The Medical Group Management Association ("MGMA") has identified practices under his management as "Best Performing."