Population Health Alliances: Rethinking the Business Model
26 March, 2015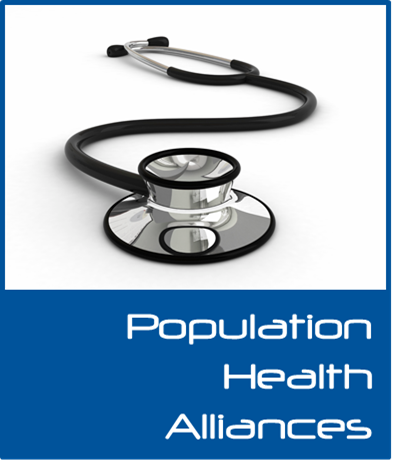 By Tara Tesch, MHSA, Senior Manager, GE Healthcare Camden Group
Healthcare systems are increasingly choosing to partner with other provider organizations to pursue population health initiatives on a more regional and sometimes state-wide basis. These "alliances" are often viewed as alternatives to more traditional mergers and acquisitions, and are created through the collaboration of more than one health system, hospital, or physician group. This emerging collaboration model provides opportunities to share common infrastructure, expand geographic reach, and increase access to additional clinical and support resources. These alliances also face additional challenges associated with sponsorship by multiple organizations that in some cases have historically been competitors.
The Next Generation of Physician Engagement Strategies
The healthcare environment is changing at a rapid pace and the path toward population health requires committed physicians, administrators, and clinicians at all levels and across the continuum of care. These leaders must commit to taking accountability for clearly communicating the transformational vision, goals, and objectives of the population health alliance to unite its members around this effort. Success in engaging the providers will be around demonstrating a true desire and understanding of the critical importance of integrating physician and clinicians into all levels of the alliance's governance and operations.
Key to meeting this strategic imperative is to engage dynamic, knowledgeable physician leaders with creditability among the broader physician network to proactively meet with the front-line physicians and build support and engagement. Do not assume that established structures (e.g., medical staff meetings, etc.) will always be an effective means to distribute information and build engagement.
Additional strategies that have proven successful for alliances include:
Ongoing education for community-based providers in clinical integration, innovative care models, and tracking of clinical quality and outcomes aimed at increasing their understanding of the value of participation in the alliance network. Education requirements should be included in all physician agreements, and dedicated staff and resources assigned to support these efforts.
Leadership training and support to empower the next generation of physician leaders to jointly problem-solve and collaborate in achieving the tenets of population health. Set the tone that this is a transformational journey that will have successes and mistakes; jointly learning from them will offer new insights and promote future efficiencies in ongoing value-based care delivery planning and implementation.
Transparency in communication and evolving metrics are necessary to keep providers informed and engaged, and to elicit critical behavioral change. Adjustments in reimbursement, care models, coding requirements, IT systems and capabilities, and alliance-wide goals should be distributed regularly followed by timely educational sessions. Physicians can no longer focus only on their individual performance; rather, focus must shift to the care of their patients across the network continuum, and feedback on how appropriate interventions and utilization of care can improve the health of the populations served.
Adding Value to Physicians
Another critical concept in understanding best practices in physician engagement and network development is the realization by alliance and member system leadership that physicians only practice one model of care; they do not change that approach based on what payer or "bucket" the patient may be attributed. Where alliances can add true value to physicians and actively engage providers is in support services such as care management and IT platform/analytics – areas to support efficiency and provide actionable information in real time.
Create a centralized care management institute at the network level that includes performance improvement and care management resource support that can be accessed by other organizations if they do not have their own resources for local work efforts.
Establish an ongoing monitoring process, overseen by the alliance clinical committee to measure and track improvement in a clinical indicators over time. This active monitoring and validation helps to test whether or not the data is accurate, the metric(s) is (are) appropriate, and if the process in place actually impacts performance/outcomes.
A consistent challenge remains around providing meaningful data at the point-of-care to educate and engage providers around their performance on clinical quality and financial outcomes. As value-based care delivery relies on care model transformation, physicians rely more and more on receiving actionable information around their clinical outcomes, adherence to evidence-based guidelines and protocols, and value-based metric performance to impact behavior change and operational tools to support practices in care redesign.
The new care models and payment methodologies associated with population health management will require more tightly aligned financial and clinical incentives between hospitals and physicians. Initiatives in these areas must be physician-led to achieve sustained success clinically and financially.
One final consideration: employment does not guarantee physician alignment or integration. The same principles of engagement hold true whether employed or independent, and incentives that align with targeted behavioral change become increasingly important for longer-term success and transformation. Design incentive plans that not only encourage productivity, but reward physician efforts to achieve shared goals in care, quality, and cost control.
Parts two and three in this series will focus on Care Redesign and Data Governance, respectively.
---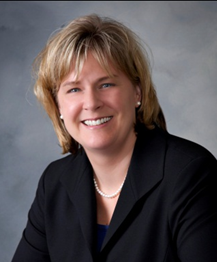 Ms. Tesch is a senior manager with more than 18 years of experience as a healthcare leader and strategist. Ms. Tesch specializes in value-based care delivery strategic planning, CIN development and implementation for commercial, Medicare, and Medicaid populations, health information technology data governance and analytics strategy, as well as care management strategy, design, and implementation. She has worked with a variety of healthcare providers, including integrated delivery networks, academic health centers, regional referral centers, rural community providers, and national non-profit and faith-based health systems. She may be reached at tara.tesch@ge.com.