Population Health Alliances: The Value of True Care Redesign
6 May, 2015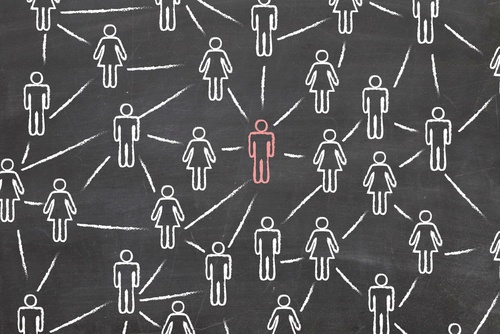 By Tara Tesch, MHSA, Senior Manager, The Camden Group
This is second of three articles in the Population Health Alliances series. The first article examined physician engagement strategies and detailed specific strategies that have proven successful for alliances.
Healthcare systems are increasingly choosing to partner with other provider organizations to pursue population health initiatives on a more regional and sometimes statewide basis. These "alliances" are often viewed as alternatives to more traditional mergers and acquisitions, and are created through the collaboration of more than one health system, hospital, or physician group. This emerging collaboration model provides opportunities to share common infrastructure, expand geographic reach, and increase access to additional clinical and support resources. These alliances also face additional challenges associated with sponsorship by multiple organizations that in some cases have historically been competitors.
Care Redesign
Value-based care management is a physician-led, patient centered, interdisciplinary approach to integrating healthcare across the care continuum, with the goals of improving patient health status while reducing the cost of care. Many value-based delivery networks have components in place, but to be successful in the movement toward population health, true care redesign is essential. Here are a few interesting facts to consider:
It takes 17 years to go from a proven breakthrough to use in every day practice1.
Only 55 percent of physicians are using/following evidence-based guidelines2.
Most dramatic change in the physician workforce is the movement from independent to employed practice. In 2014, 53 percent of physicians were employed by a hospital or medical group. Ninety percent of newly hired physicians are electing employment over private practice or partnerships3.
So what does this mean then for population health alliances? Physician leadership should drive the clinical transformation and care team development. The healthcare environment is changing at a rapid pace and population health alliances must continually educate their physicians and staff on these changes. Rigorous training programs focused on standards of practice should occur regularly, and care management staffs will need significant training to ensure they are providing adequate support to providers, and are working at the top of their license.
The role of the alliance, then, is in establishing the clinical standards, guidelines, and best practices and providing the information back to members regarding adherence to the clinical standards. Providers will also look for alliance-level resources to assist with tools and process change, including ongoing training and education. In order to educate members of the network on their performance, the network will need to have the capability to conduct analytics and reporting for both patient and population management. Clinical integration relies on transformation of the clinical care model; clinical transformation can only occur with enough data to produce information that will drive this change.
Alligned Incentives
Care is local, so actual redesign should occur at the local level to reflect the specific needs of the populations served. This will require different economic models to align incentives as well as multiple levels of care management resource needs. The growth of accountable communities is creating a burning platform for change. Care redesign must be approached at the continuum level and focus redesign efforts to impact total cost of care at the process/workflow level. While the most dramatic change will occur at the individual physician practice level, there is also increased pressure on networks to integrate in-home care in the continuum of providers. Care transitions and community-based resources become increasingly critical to both network and care model development for the alliance members.
Thus, the member provider networks will look to the alliance to provide actionable and real time information on their clinical outcomes, adherence to protocols, and value-based metrics. Transparency in these reports, including financial results, is critical to physician behavior change.
Coming soon: Watch for the final installment of our Population Health Alliances series examining Data Governance.
1 Morris ZS, Wooding S, Grant J. The answer is 17 years, what is the question: understanding time lags in translational research. Journal of the Royal Society of Medicine 2011;104(12):510-520. doi:10.1258/jrsm.2011.110180.
2 Elizabeth A. McGlynn, Ph.D., Steven M. Asch, M.D., M.P.H., John Adams, Ph.D., Joan Keesey, B.A., Jennifer Hicks, M.P.H., Ph.D., Alison DeCristofaro, M.P.H., and Eve A. Kerr, M.D., M.P.H. The Quality of Health Care Delivered to Adults in the United States. N Engl J Med 2003; 348:2635-2645. June 26, 2003. DOI: 10.1056/NEJMsa022615.
3 2014 Survey of America's Physicians. Survey conducted on behalf of The Physicians Foundation by Merritt Hawkins. Completed September 2014. Copyright 2014, The Physicians Foundation.
---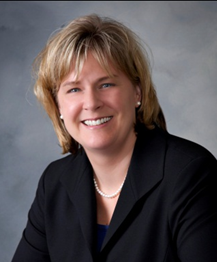 Ms. Tesch is a senior manager with GE Healthcare Camden Group with more than 20 years of experience as a healthcare leader and strategist. Ms. Tesch specializes in value-based care delivery strategic planning, CIN development and implementation for commercial, Medicare, and Medicaid populations, health information technology data governance and analytics strategy, as well as care management strategy, design, and implementation. She has worked with a variety of healthcare providers, including integrated delivery networks, academic health centers, regional referral centers, rural community providers, and national non-profit and faith-based health systems. She may be reached at tara.tesch@ge.com.