Primary Care at a Crossroads
25 July, 2016
By Marc Mertz, MHA, FACMPE, Vice President, GE Healthcare Camden Group
Most primary care practices still operate based on a model developed decades ago: the hours of operation, appointment scheduling rules, staffing, patient flow, and office design were all determined based on physician preference. In an attempt to provide physicians with a more convenient practice model, we created a system that forced patients to accept long waits for appointments, inefficient office flow, and limited ability to communicate with their physicians outside of the exam room.
Yet physicians hardly fared any better in these offices that were actually designed with them at the center. Complex appointment scheduling rules and templates inherently led to mistakes and double booking, phone messages piled up, administrative work increased, patient appointments ran behind, and physicians inevitably spent hours working in the clinic long after patients had left.
While the typcial primary care practice doesn't really work for patients or physicians, in the absence of alternatives, we came to accept this model for what it was. But times are changing. A plethora of new providers are entering the primary care marketplace, and their growing popularity is as much an indictment on traditional physician-centric primary care practices as it is a reflection of new reimbursement models and rising consumerism.
To contunue reading "Primary Care at a Crossroads," please click the button below. You will instantly be directed to the online article published in CAPG Health's Summer 2016 issue.
---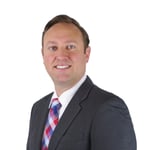 Mr. Mertz is a vice president with GE Healthcare Camden Group and has 18 years of healthcare management experience. He has 15 years of experience in medical group development and management, physician-hospital alignment strategies, physician practice operational improvement, practice mergers and acquisitions, medical group governance and organizational design, clinical integration, and physician compensation plan design. He may be reached at marc.mertz@ge.com.