The Push for Hospital Pricing Transparency: How is Your Organization Responding?
2 June, 2015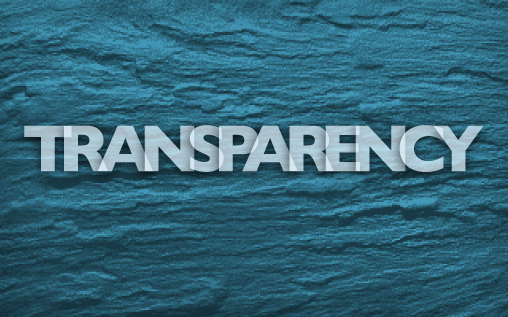 It is evident that government officials, policymakers, and others believe in the power of access to clear pricing to help reduce healthcare costs in the United States.The Center for Medicare and Medicaid Services ("CMS") took steps in the fiscal year ("FY") 2015 Inpatient Prospective Payment System ("IPPS") final rule to implement the Affordable Care Act's ("ACA") provision requiring hospitals to "establish and make public a list of its standard charges for items and services"[i]. In the final rule, CMS reminded hospitals of this requirement and reiterated that they encourage providers to move beyond just the required charge transparency and assist consumers in understanding their ultimate financial responsibility.
Beyond the federal government requirements, many states have implemented rules around disclosure of charge and sometimes price information. Further, all payer claims databases ("APCD") have been established and stakeholders continue to build apps and other databases to assist consumers in assessing hospital pricing information, and as more consumers enroll in high deductible health plans—in other words, the out-of-pocket costs for healthcare services are becoming more of a driver in consumer decision-making—those resources (APCDs, apps, and other databases) are becoming increasingly popular. The trend is clearly moving toward increased transparency of price and quality information, yet many hospitals lag behind and have yet to address the antiquated chargemaster ("CDM") and incorporate pricing into their overall strategic plan.
Legislation Surrounding Price Transparency
Coupled with the ACA and FY 2015 IPPS final rule requirements for hospitals to disclose charge information to consumers, CMS also continues to publish individual hospital charge, utilization, and reimbursement information for the most common inpatient and outpatient services. Additionally, 28 states have legislation around price transparency with various requirements of hospitals and other providers[ii]. While most states do not have robust systems in place for transparency, the majority are beginning to pursue these initiatives, with Colorado, Maine, Massachusetts, Vermont, and
Virginia making the strongest push[iii]. For example, Table 1 shows an excerpt from the Colorado Hospital Price Report, which reflects volume, average length-of-stay and the range of charges for DRG 470, major joint replacement or reattachment of lower extremity without major complications. The site also provides average reimbursement information by payer and diagnostic category, though it does not get to the level of individual hospital.
Pricing transparency initiatives are clearly not specific to federal regulations and Medicare information. In addition to the state regulations around transparency, many states are engaging in initiatives to bring APCDs to their state. Figure 1 (note: click here for interactive map) shows the status of APCDs by state as provided by the All Payer Claims Database Council.
As shown, 12 states have existing, required participation APCDs and another 6 are in the implementation phase of a required APCD, which typically are able to provide charge and reimbursement information, though reimbursement information at the individual hospital level by payer is not always disclosed.
Why Is This Important?
Transparency initiatives are being pushed from the federal government, state governments, employers, consumers, and other stakeholders. People want to understand the costs of care in order to make better purchasing decisions.
Key Considerations as Part of a Hospital Pricing Strategy Include:
Cost Structure
If the move to value-based reimbursement isn't enough of a push to get a better understanding of your cost structure, add transparency to the list of reasons why hospitals must understand what it costs for them to provide a service. You can't 'right price' your services if you don't know what your costs are.
Quality Scores and Performance
In the new era of healthcare, quality is extremely important. Not only is it be linked to value-based reimbursement, but as in most markets, the supplier (hospital) should understand the quality of their product or service and integrate that information into their pricing strategy and payer negotiations.
The CDM
It is important to 'right price' your services. The old ways of setting charges to capture maximum reimbursement but not considering costs will soon be extinct. A revitalized strategy around the hospital CDM and coordination with costs, quality and reimbursement will become a necessity.
Payer Strategy and Reimbursement
Updating the CDM and becoming more transparent with prices cannot happen without consideration of the payer strategy and the impact of changes on reimbursement. Engaging payer partners in this process early is important to success.
The Market
Hospitals should be aware of how quickly their market is moving on transparency initiatives, both from state regulations and payer initiatives, as well as staying aware of how their pricing compares to their peers and competitors for key services.
Whether or not hospitals are ready to disclose this information, the push for transformation is steady and strong. Hospitals should be at the forefront of understanding their cost structure and how that relates to the often antiquated CDM and ultimately to reimbursement, quality, and patient financial responsibility. Making this connection and transition won't be easy, but hospitals that are able to master their pricing strategy early on and convey this information to consumers will be competitively positioned for success in the post-reform era.
---
[i] The Center for Medicare and Medicaid Services, 2014
[ii] The National Conference of State Legislatures, 2015
[iii] Healthcare Incentives Improvement Institute, 2014