Top 10 2019 Trends for Hospital & Health System Boards
18 January, 2019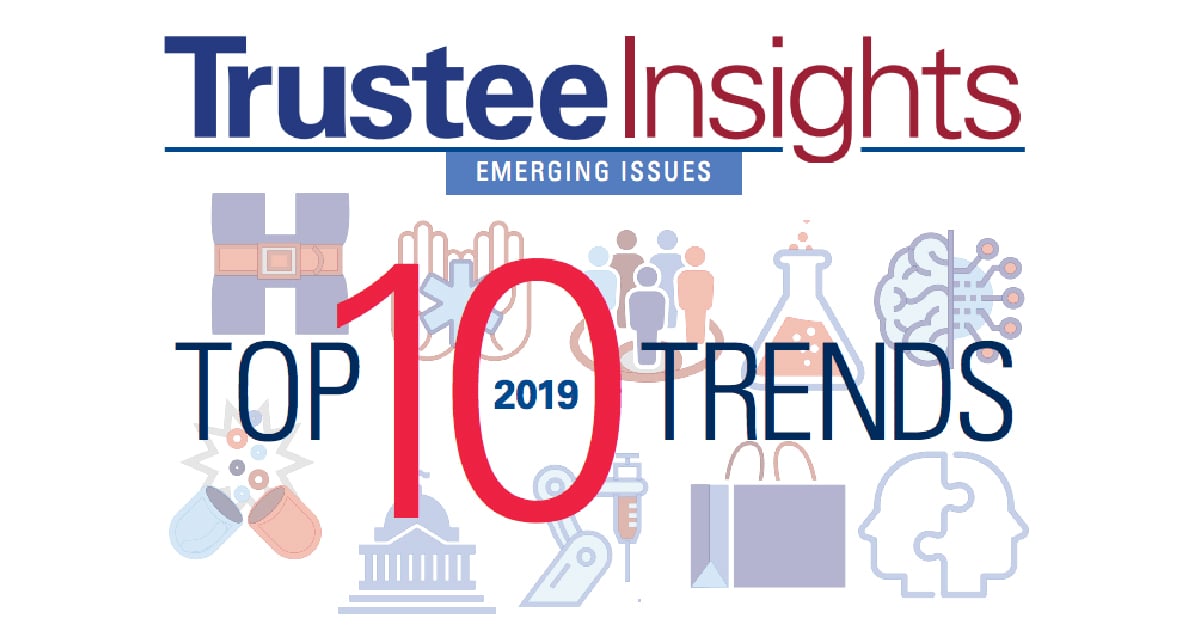 In the January 2019 issue of Trustee magazine, Laura Jacobs, Managing Principal, GE Healthcare Partners, takes a look at the unrelenting forces and dynamic shifts that demand that hospital and health system boards get creative in their thinking and preparation for even more significant changes ahead.
As we head into the last lap of this decade, many trends will feel like a continuation of those we have dealt with throughout the past five to 10 years.
Leading health care organizations, though, recognize that the next decade will be characterized by consumerism, personalized medicine, digital technology and artificial intelligence, and are evolving their cultures, business models and operational focus now in order to ensure success in the future.
Here is our list of top 10 trends for 2019 and what trustees should be addressing in the boardroom.