Top 10 Best Practices to Ensure Successful Analytics Implementations
30 June, 2016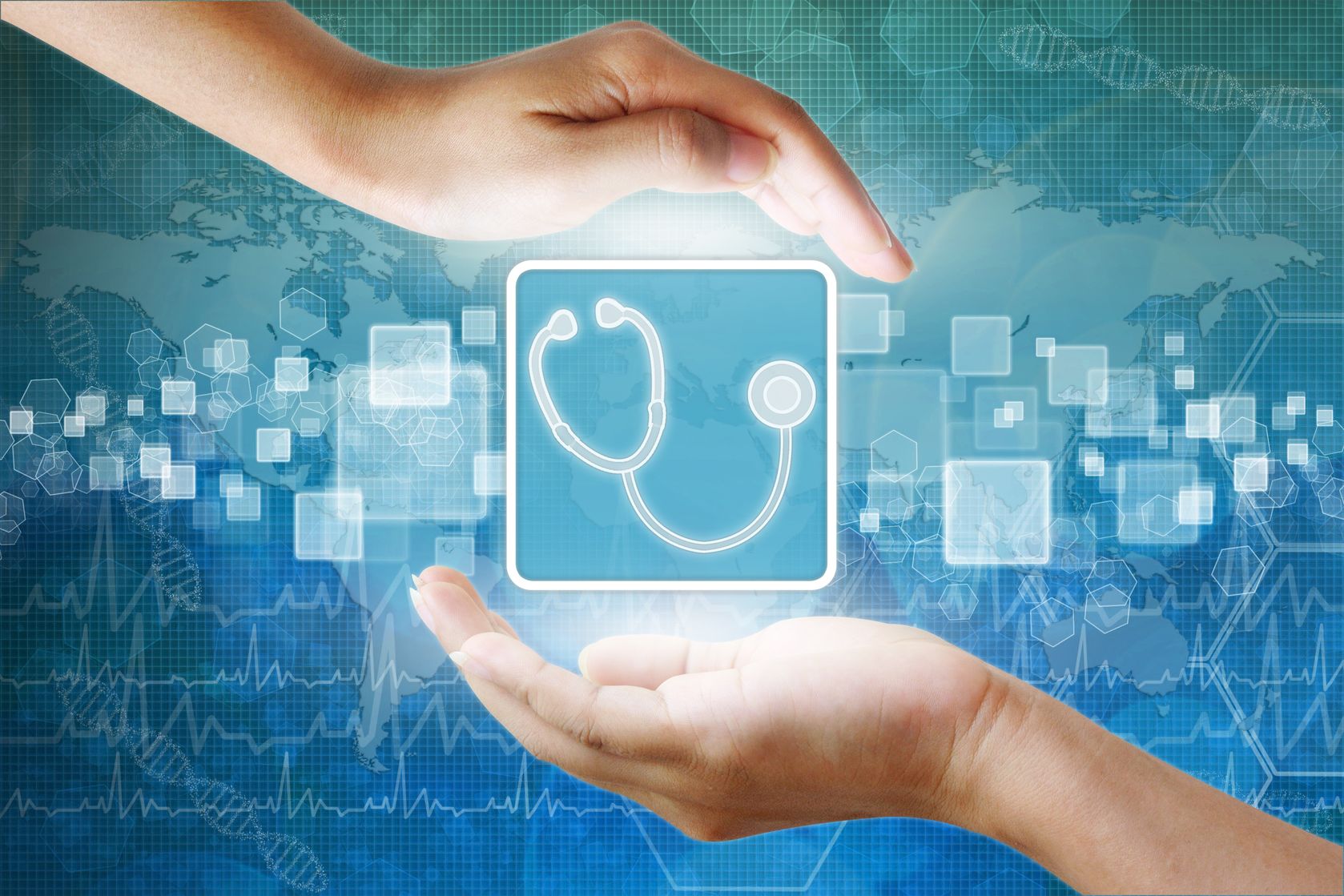 By Shaillee Chopra, PMP, Senior Manager, GE Healthcare Camden Group
As our healthcare system navigates through unprecedented transformation, there is no shortage of new and emerging analytics-based decision support systems. Healthcare organizations that are preparing to shift from volume- to value-based care delivery models find that their need for applied knowledge and actionable information is insurmountable.
Many integrated care networks kickoff the infrastructure set-up with the implementation of a data aggregation and analytics platform. The decision is often fueled by the need to "do something" and backed by a loosely defined framework of questions that would have to be addressed. After an expensive financial investment and months of resource utilization, the outcomes often seem disappointing.
Organizations find that the product set-up further magnifies the gaps and cracks in the underlying "data pool." It does not offer a knowledge-based information framework for decision-making, and the operational goals are not realized. They find themselves questioning the product selection and wonder what the next steps should be.
So why do so many of these analytics projects fail and why are so many executives and users still unhappy? While reasons for failure are varied, the biggest reason is that organizations miss out on the opportunity to create a well-defined information roadmap that is closely aligned with the operational goals. Instead of viewing data analytics as a product, it should be considered an organizational capability that grows and evolves iteratively. It is one that requires continuous alignment against operational goals, evolving market landscape, and changing technology vendor roadmaps.
Here are the top 10 best practices that will mitigate risks of failure and ensure successful analytics implementation within your healthcare organization.
1. Begin with the end in mind. The most common leap organizations make when addressing an operational need is jumping to a technology solution. Technology should be positioned as an enabler of the overall solution framework that is aligned with operational needs. Start with the end in mind. What are the key strategic goals your organization wants to achieve within 12, 24, and 36 months? What operational outcomes must be achieved to support those strategic goals? What are some of the key information needs that will assist with activation of the strategic roadmap? What are some of the key trends in the competitive market space that should be factored into the planning?
2. Build an information roadmap that serves as a blueprint for the organization and against which vendors must deliver.
With target outcomes and capabilities in mind, build an information framework for the organization. The framework helps identify what
type
of data is required from sources (e.g., clinical, financial, socio-demographic, community, retail), what
form
the data needs to be pulled in (e.g., structured, unstructured, text, multimedia, data from devices), at what
frequency
the data needs to be updated (e.g., real time/dynamic or retrospective). The framework also helps define how the organization will address data variability when the quality and content are in doubt. This framework is an extremely valuable tool in helping understand the pace at which the organization can build capabilities such as care coordination, consumer engagement, support for entering into value-based contracting, referral management, and creating affinity to attract greater market share. Finally, it acts as a blueprint against which existing and new technology vendor partners have to deliver
3. Build for knowledge frameworks vs. bigger data lakes.
Organizations should look to meet short-term needs but not lose sight of new capabilities that can be enabled by the information framework. Consider utilizing an operationally-driven used-case framework to structure a solution architecture that will allow you to uncover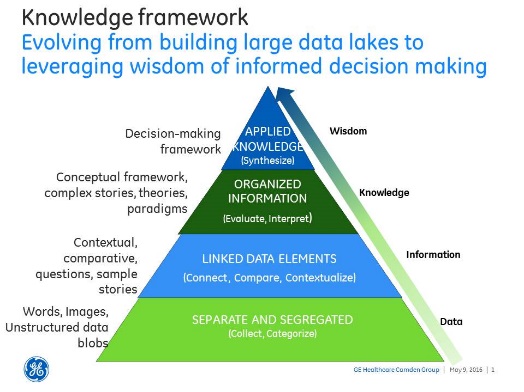 patterns previously hidden and find more complete answers. The information roadmap will help the organization harness the power of data and methodically turn it into applied knowledge.
4. Ensure that your implementation roadmap is focused on creating capabilities and not led by product functionality. As you architect the solution framework, maintain focus on creating new capabilities (e.g., services, outcomes, and experience) vs. being driven by technology product functionality. Often, operational workflow and end user experience are driven by the functionality of products. While within their silo they meet a particular operational need, without a context of an integrated information framework, they lead to fragmented and incomplete outcomes.
5. Create the focus on data quality rather than data quantity. The quality and relevance of information are infinitely more important than the amount of data aggregated in the system. Instead of focusing on the amount of data, focus on what the data reveals about trends in the care and outcomes. A crowded system can hide insightful and useful information. By recognizing data characteristics (form, type, value, and shelf life) organizations can build a meaningful data quality management framework and deploy the most appropriate data cleaning workflows.
6. Break down barriers and build bridges. Silos of technical solutions create a fragmented health view of the patient and operational workflow. It leads to gaps in care and a disjointed patient experience. Champion for an integrated information framework that requires technology vendors to support the desired inter-operability. The information roadmap and solution architecture are key tools that can be used to facilitate discussion and creative cohesiveness.
7. Create a multi-disciplinary data governance framework. A multi-disciplinary data governance framework will ensure that the analytics project is not an IT-driven initiative. It prevents a narrow perspective to tactical and strategic oversight for a component that is foundational to transition to value-based care models. Examples of areas in which the data governance committee assists include providing guidance on resolution of data integrity issues ensuring a single source of truth and establishing policies and procedures to govern data access and utilization.
8. Start small and build for scalability. Often analytics solutions become too complex too fast, yet lack the ability to produce information upon which to act. Information produced from an analytics platform might identify a problem, but an established operational framework is needed to solve the problem. The usability of the analytics model is closely tied with best practices, methodologies, organizational structures, and workflows that encompass it. Consider starting with a structured proof of concept that builds the foundational framework (operational and technology) and aims at cashing in on low hanging fruit and quick wins. Recognize that the analytics roadmap is not a one-time implementation. Consider agile process for scalability that allows for interactive input and expansion.
9. Build for adaptability to evolving strategic needs and competitive landscape. Quick wins via structured proof of concept allows for increased engagement with stakeholders. It will also highlight the gaps in collection of data at the front lines. Consider establishing a change management framework that helps manage the culture change in how the organization collects data, uses actionable information, and makes outcome-based decisions. Ensure that the information framework factors in data sets that you would want to tap into in the future (community data, social, etc.)
10. Build for sustainability by focusing on skillsets.
Create a road map that allows you to gradually build the required skills within your organization. This will allow you to minimize risk, dependency on outside resources, and create ownership. As organizational maturity to consume complex analytical information increases, plan for future resource needs such as data scientists. Champion using the power for actionable information to create analytic consumers vs. application users within your organization.
Transitioning to knowledge and outcomes-based decision-making allows organizations to harness the power of actionable information into insights that create influence. The journey is filled with many learnings and opportunities. Organizations that can leverage best practice recommendations can avoid common pitfalls and ensure more immediate and sustained success.
---
Ms. Chopra is a senior manager with GE Healthcare Camden Group and specializes in developing and managing innovative technology portfolios for value-based and clinically integrated healthcare networks. She is highly experienced in leading information technology and consumer experience strategy development, as well as transformations to enable clinical integration, accountable care, and population health management strategies for organizations invested in innovation and transformation of care delivery models. She may be reached at shaillee.chopra@ge.com.