Top 10 Strategic Questions You May Be Too Busy to Ask (But Should Make Time for Anyway)
1 September, 2015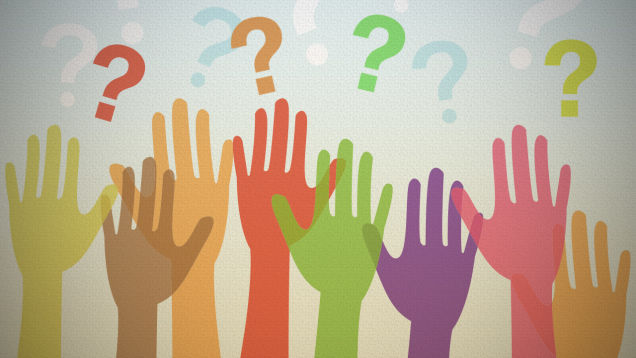 By Panos Lykidis, MBA, Vice President, GE Healthcare Camden Group
A lot of health system management teams and boards use dashboards to track their organization's performance. The purpose is to do a quick view of current trends. But, how often do you dig deeper to evaluate performance against metrics, market trends, and your strategic plan? This list poses 10 questions you may have overlooked or should proactively address as a mid-year checkup.
1. Narrow network strategy
Your organization's payer mix no longer changes based only on consumer choice or socio-economic status. Are you securing narrow network positioning that benefits your organization while strategically displacing one or more of your top competitors? The opportunity cost of not being on the right side of this equation is compounded by the significant advantage you may be gifting to your competitors.
2. Physician enterprise results
You have aligned with some of your physicians. You listened to the right advice. However, have you evaluated if you are getting the optimal desired results? Keeping your physicians happy is only part of the answer. Recalibrating and tying the performance of your physician enterprise to your organizational targets should be an annual if not mid-year exercise. Is its performance aligned with your population health management strategies? Assuring that physician-hospital strategies are aligned with payer strategies is critical in today's environment.
3. Mid-year strategy tune-up
Some of your strategies worked, some have not. Have you given enough focus on understanding why some failed? Is it due to timing, market factors, or poor execution? Unless you understand all the contributing variables, you will not improve your success rate and will continue to diminish the value generated from your annual planning efforts. Do you need to eliminate some strategies and reinvigorate others? Re-setting priorities periodically is critical when the market is changing quickly.
4. Risk mitigation analysis
All strategies have varied degrees of associated risks. Some organizations ignore them; others make sure to be aware of them. However, risks are not fixed variables. They can be prospectively mitigated to increase the chance of success. Are you including a risk mitigation analysis in all your strategic planning? It is a vital mid-year step that can help you decide between choices with the same potential return.
5. Department/Service line business process efficiency analysis
There have always been periods where organizations focus on "trimming the fat" and becoming lean. These efforts are often followed by periods of no growth, as the remaining staff struggle to perform the basic duties of the organization. Like a shark that has to keep swimming to survive, an organization must continue to grow. Are your departments and service lines operating efficiently and optimally? A business and clinical operational process assessment can improve your department and service line operational efficiencies, fuel your growth by reducing waste, and be funded through future savings, since most of these engagements are structured wholly or partly at-risk for the vendors providing these services. Further, they are critical to enabling success in new payment models, such as bundled payment or shared savings.
6. Pre- and post-acute continuum services
Historically, what happened inside the walls of the hospital dictated how the organization fared. Then, outpatient became as important. Today, the question is, are you winning the pre- and post-acute care battle? What is your strategy to partner, provide, or acquire these services? Focusing on the whole continuum of care means that you need to be very good at things you did not do or maybe even think about just five years ago.
7. Revenue impact assessment
Changes to worry about used to be related to losing one payer contract or seeing one medical group align with a competitor. In today's competitive environment, the changes are happening in waves, with the impact becoming exponential. Can your organization survive a 15 percent revenue decrease? You must have a revenue-focused growth contingency plan in place to weather such an eventuality for 6 to 12 months, in order to prevent a tough blow from becoming a fatal one.
8. Philanthropy, again
Competition is not a new phenomenon, but it is not only about market share, physician alignment, and service growth. With financial pressures negatively impacting operational margins, philanthropy is becoming all the more important. The haves and have-nots are also distinguished by how much philanthropy they attract. Are your vision, brand, and message attracting the right levels of philanthropy?
9. Care model redesign
You have probably revised your care protocols to achieve best practices across your organization. Have you assessed the effectiveness of your care models for today's needs? Are they positioning your organization to succeed in value-based payer relationships? Are they responsive to new entrants into your market that are patient and technology-friendly? They should be enhancing your ability to attract, engage, and retain patients. If they are not resulting in behavior change from your providers, with tangible results, then it is time for an adjustment.
10. Competency-guided governance
Lastly, the complicated questions laid out here demonstrate the sophistication needed to navigate the current healthcare landscape and make decisions that could determine if an organization will survive. Do you have the right board composition for this climate? What was appropriate before may no longer be the case. It is essential to determine what competencies the board needs (individually and collectively) to effectively govern the organization through these complex and changing times. The results of a competency needs analysis can help you create a board that is more engaged and more confident in tackling their fiduciary duties.
A mid-year check-up using some or all of these questions will put your organization ahead of the curve in weathering the evolving healthcare environment that persists. Riding the turbulence successfully will be the challenge of the decade for all.
---
Mr. Lykidis is a vice president with GE Healthcare Camden Group with more than 15 years of healthcare experience specializing in strategic and business planning for a broad range of healthcare provider and payer organizations. His experience includes service line strategic planning, such as developing hospital/physician alignment models, co-management arrangements, facility master planning, conducting medical staff development plans and community impact studies, developing co-management arrangements and performing physician needs and fair market value compensation studies. He has extensive experience guiding healthcare organizations in developing actionable strategic plans, including facilitating planning retreats utilizing a dynamic approach that ensures active participation by all participants and resulting in maximum buy-in.He may be reached at panos.lykidis@ge.com.