Top 10 Trends for 2017: Twists and Turns Ahead!
19 January, 2017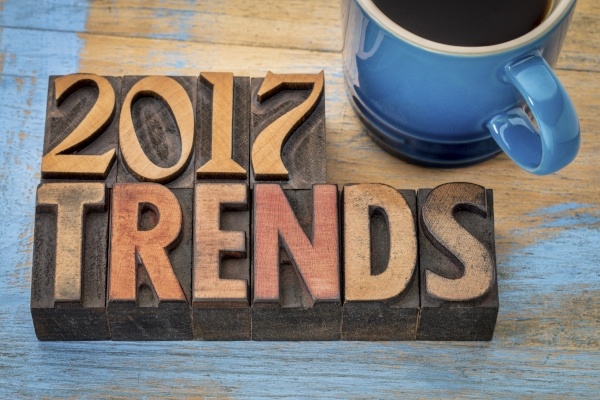 By Laura P. Jacobs, MPH, President, GE Healthcare Camden Group
No one can say that the healthcare landscape is boring – and 2017 may be an especially interesting ride. Repeal/Replace? New transactions? Impact of digital? How will consumers behave? Who will the new disrupters be? How will population health models evolve? Who will merge with whom? The year will bring incremental changes in a variety of arenas, and it could deliver monumental shifts in other ways. Here's how we size up the top trends and the related management imperatives to succeed:
1. Repeal, Replace, or Revise
The fate of the Affordable Care Act (ACA) is still uncertain, but regardless there will be changes to which healthcare organizations must respond. Major changes to Medicare, Medicaid, and individual coverage may not take effect in 2017, but financial planning will take heightened importance to identify potential scenarios for ensuing years. High deductible health plans and HSAs, price transparency, and continued focus on affordability will put pressure on providers to deliver value in order to win.
2. The March to Value Continues
Regardless of the specific changes that may come with changes to the ACA, payers (Medicare, Medicaid, employers, and commercial insurance carriers) will continue to seek ways to lower costs and improve the experience for patients. The Centers for Medicare & Medicaid Services (CMS) will continue to link payments to performance on a variety of outcomes (e.g. hospital-acquired conditions, readmits, value-based measures). The Medicare Access & CHIP Reauthorization Act of 2015 (MACRA) will have significant impact on physician reimbursement, and as a result will galvanize integrated delivery systems, physician networks, and medical groups to implement efficient ways to demonstrate quality, patient experience, effective use of electronic medical records, and overall efficient resource utilization. Medicaid is moving to managed care in many markets, and commercial carriers and employers will continue to emulate many of the CMS payment models: ACOs, bundled payment, pay-for-performance.
The lines between payer and provider will continue to blur, as payers acquire or provide services to providers (note Optum's [United Health Group] recent announcement of its purchase of Surgical Care Affiliates [SCA], a leading ambulatory surgery center and surgical hospital provider). With the expected growth of the Medicare Advantage market, providers will evaluate their role as partners or competitors with payers in this space. We expect to see more joint venture or partnership arrangements between payers and providers to launch new health plan products or delivery models. We will also likely see more large, self-insured employers reaching out to providers seeking performance-based payment models to drive lower overall health costs and better outcomes.
Harmonizing your population health strategies with your market's pace of movement to value-based payment may be one of the most important strategies for your organization: moving too fast or too slowly could challenge both market position and financial performance.
3. The Cost Imperative
While value-based payment models require healthcare organizations to demonstrate quality and patient experience outcomes, the predominant focus is still on cost. With governmental budget pressure, employer pressure on commercial premiums, and in some markets highly consolidated payer dynamics, providers will continue to be challenged to reduce costs and find new efficiencies in the delivery of care. The focus for providers will be to redesign patient throughput, reduce variation through defined work flows and clinical protocols, and optimize use of existing facilities. Capital preservation will be as important as operating expense management to sustain or improve financial performance. Some leading hospitals are developing capacity command centers that combine systems engineering principles, commonly seen in industries such as aviation and power, with predictive analytics to manage and optimize patient flow, safety, and experience – and avoid costly outlays for new bed towers or surgery centers. Bottom line for healthcare leaders is that traditional ways of reducing costs (across the board spending cuts or layoffs) will not create the sustainable cost or quality advantages that will be necessary to succeed either in the short- or long-term. This means re-engineering the process of care across the continuum, engaging clinicians in every aspect of redesign, and imbedding a culture that supports effective change management become increasingly critical.
4. Let's Make a Deal
Consolidation will continue across the industry. Payers will continue to consolidate as a result of continued premium pressures and the need to defray infrastructure costs. Provider transactions in every form will continue to be active in the year ahead: hospitals, surgery centers, physician groups, post-acute providers, population health "enablement" companies, technology companies , and others will come together in a variety of combinations. Organizations will seek partnerships to serve larger populations, acquire business expertise in a new area, and find efficiencies. With some organizations at a peak in their expansion or acquisition activity, 2017 will also be a critical time to focus on integrating the components that have been acquired or merged. Unless a concerted effort is put in place to identify, structure, and activate an integration plan that is designed to realize the intended goals, many organizations may find they have over-reached or cannot achieve the expected benefits of the expansion.
5. Consumerism Continues to Strengthen
Healthcare has traditionally not been very consumer-friendly (arcane billing practices and charges, hard to make appointments, fragmented care, access on the provider's terms and so forth). But with deductibles that will increase again in 2017, as well as new disrupters in both the digital and care delivery space, providers must pay closer attention to the consumer experience – whether or not they have actually been a "patient" yet. This means price transparency, access where, when, and how the patient desires, quality reporting, a social media strategy, and digital outreach to create consumer awareness and loyalty will be increasingly important. Determining the definition and attributes (not just the logo) of the health system's "brand" must carry through all venues of care, whether the consumer uses an app, a website, a phone, or an in-person visit to interact with the organization.
6. Care Everywhere
Care models will continue to evolve in 2017 thanks to the explosion of mobile technology, applications for home and self-monitoring, and the expansion of urgent care facilities and retail care centers. Private equity-backed as well as employer-backed new models for primary care, complex care, and digital tools will continue to proliferate. Telemedicine and "video-visits" will become more widely used – to improve access to complex care for remote areas as well as to provide greater convenience for consumers who would prefer not to leave their home or office for care. As an example, more than half of Kaiser Permanente's patient visits are done virtually. Competitors will not be limited to those physically located near or in your service area; the new competitive dynamic will include those that can reach your population by cell phone or the internet. It will be imperative that management establish its access strategy and consider all of the tools available as care is being redesigned.
7. Capitalizing on Digital
After making significant investments in electronic medical records and a plethora of other information technology tools – financial systems, data warehousing, care management, predictive analytics, disease management, scheduling, and reporting among them – there's a rallying cry to convert this mass of data points into actionable information. The call to action now is not necessarily what the next IT purchase will be, but how will the systems that have been purchased co-exist and even work with one another to optimize decision-making and forward-looking actions. The hospital, filled with "smart" equipment and systems, can be characterized now as a complex data "organism." True transformation will come when organizations utilize artificial intelligence (AI) and the "internet of things" (digital systems "talking" to each other) to optimize patient flow, productivity, clinical decision-making, and the role of clinicians and other care team members.
8. "Outside the Box" Healthcare Cost Drivers
While inpatient and physician care still account for the majority of healthcare costs, pharmacy costs have been increasing at a faster pace, and will likely to continue to do so into 2017 and beyond. There is a rising focus on behavioral health, as individuals with mental health disorders often generate higher medical costs and greater use of emergency departments. With reimbursement for behavioral health still lagging, providers in this space will see increased demand, but will likely struggle financially unless avenues for reducing costs through care redesign or changes in reimbursement are effected. Population health programs will increase their focus on impacting the social determinants of health, as the impact that areas outside of healthcare (housing, nutrition, transportation) have on health status gains greater awareness. This will require health systems to determine how to optimize relationships with community service organizations to drive better outcomes and better health for at-risk individuals.
9. Clinical Advances Continue
Health systems such as Geisinger Health System are making headlines with their use of DNA sequencing on patients to help refine care protocols and interventions. We will see other examples of the expansion of precision medicine, using an individual's genetic profile, although it will remain fairly limited in the near term. The Cancer Moonshot and other initiatives funded by the 21st Century Cures Act will provide an impetus for speeding up clinical advances and the introduction of new drugs in the years ahead. Watch for the use of robotics in situations both inside the operating room and at the bedside: lifting, moving, and even interacting with patients. Watch for 3D printing to augment the availability of organs for organ replacement. Academic medical centers and research institutes will have opportunities to partner with technology companies as well as community providers to explore and evaluate medical advances. Venture funding for monetizing intellectual property will continue to flow to those initiatives that make healthcare more cost effective and produce reliable outcomes.
10. Managing the Most Precious Resource
Human capital needs are changing. Workforce management is and will remain of paramount importance as the healthcare world evolves. With labor costs comprising the lion's share of expenses, it makes sense from a purely financial perspective. But with today's lower unemployment rate, and demand for many key roles in healthcare outstripping supply, healthcare organizations must prioritize workforce management as a cornerstone to change management and operational excellence. Generational differences demand different approaches and even policies in human resource management. Healthcare workers, including clinicians, non-clinicians, as well as the management team are increasingly facing burn-out due to constant change and ever-rising expectations. New approaches for recruitment, talent development and training, leadership coaching, and workforce management must be embraced as roles, responsibilities, and expectations evolve.
Managing an organization through these changes will not be any easier in 2017 than it was in the past years. Keeping an eye on the horizon, while staying attentive to the buffeting winds on all sides will allow healthcare leaders to maintain perspective and stay focused on making the tough decisions necessary to remain aloft.
---
Ms. Jacobs is president at GE Healthcare Camden Group and has been with the firm since 1990. She has more than 30 years of experience in the areas of integrated delivery system development, payer strategy, population health management, healthcare strategic and financial planning, transactions, and governance/ management systems. She is a noted speaker and industry resource on the impact of healthcare trends, most notably the requirements for success in value-based payment models, clinical integration, and creating successful integrated delivery systems. She may be reached at laura.jacobs@ge.com.