Two New Hospital Command Center Articles Highlight Increased Efficiencies in Patient Flow and Facility Operations
7 December, 2016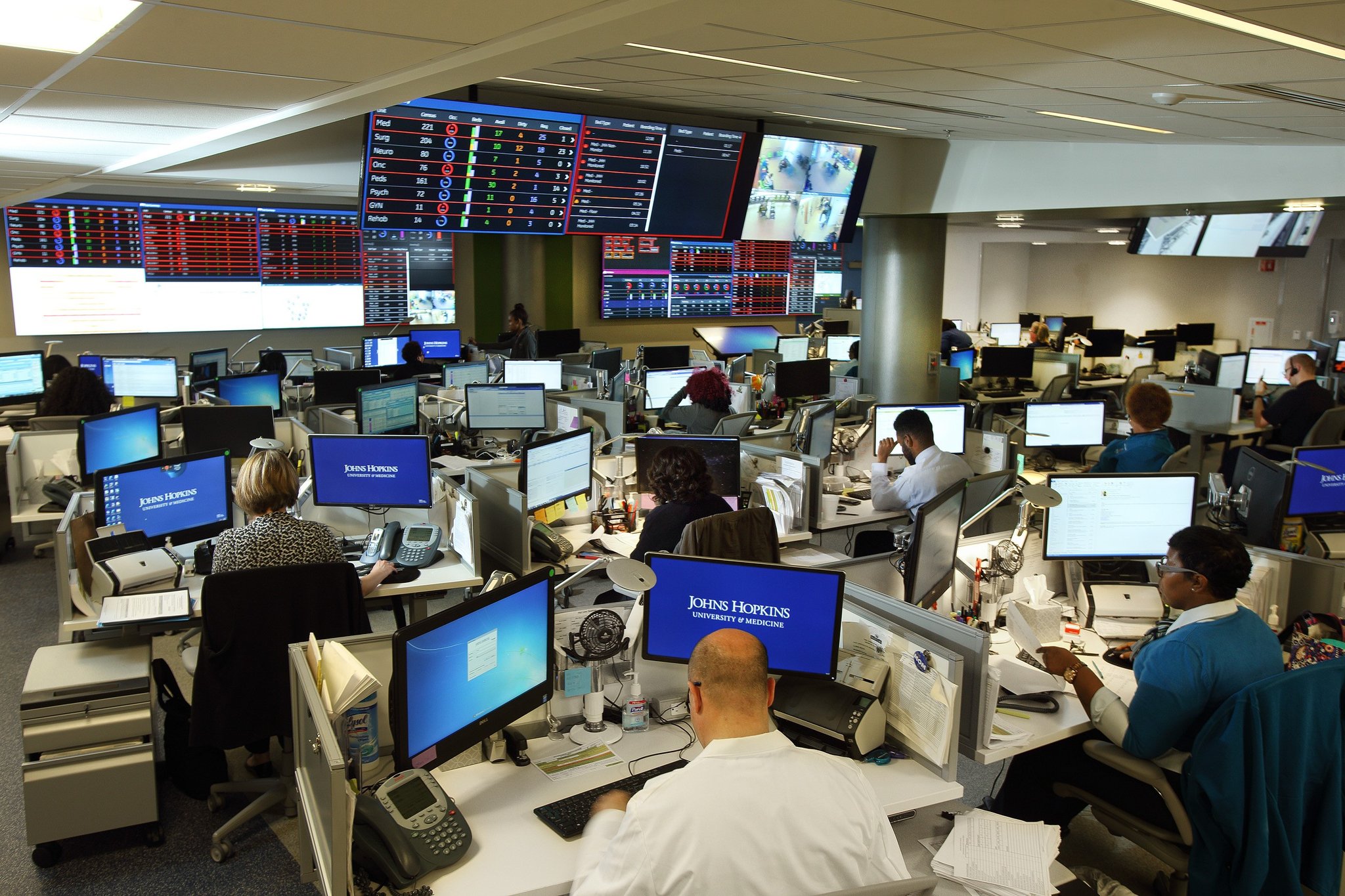 Two recently published articles showcase the new Judy Reitz Capacity Command Center at the Johns Hopkins Hospital in Baltimore. Designed and built by GE Healthcare Partners, the Command Center takes a page out of the aerospace and aviation industries by combining the latest in systems engineering, predictive analytics, and problem-solving to better manage patient flow in and through the hospital and other operations.
A story featuring the implementation of the Johns Hopkins Wall of Analytics appeared recently in the Innovations column (print edition) of Modern Healthcare. Command Centers Help Manage Flow highlights how command centers bring together patient-flow decision makers and equip them with data and analytics to help them prepare for surges and avoid delays in care.
To read this article on the Modern Healthcare website, please click the button below. Current Modern Healthcare nonsubscribers may register for free. Upon registration, viewers will have access to 12 free articles every 30 days.
Likewise, Command Center Leads to More Efficient Facility Operations 
was recently published by Health Facilities Management. This article delves into some key areas of operational improvement and highlights results already realized, including:
Patient transfers. There has been a 60 percent improvement in the ability to accept patients with complex medical conditions from other hospitals around the region and country.

Ambulance pickup times. Johns Hopkins' critical care team is now dispatched 63 minutes sooner to pick up patients from outside hospitals.

Emergency department flows. A patient is assigned a bed 30 percent faster after a decision is made to admit the person from the ED. Patients are transferred 26 percent faster after they are assigned a bed.

Operating room transfers. Delays from the operating room after a procedure have been reduced by 70 percent.

Patient discharges. Twenty-one percent more patients are now discharged before noon compared with that of last year.
To read this article in its entirety, please click the button below to be taken immediately to the Health Facilitites Management website:
---
To request more information or to contact the GE Healthcare team about Capacity Command Centers, please click the button below: