Uber-izing Healthcare: Applying Nowait's Philosophy to the Patient Experience
17 February, 2016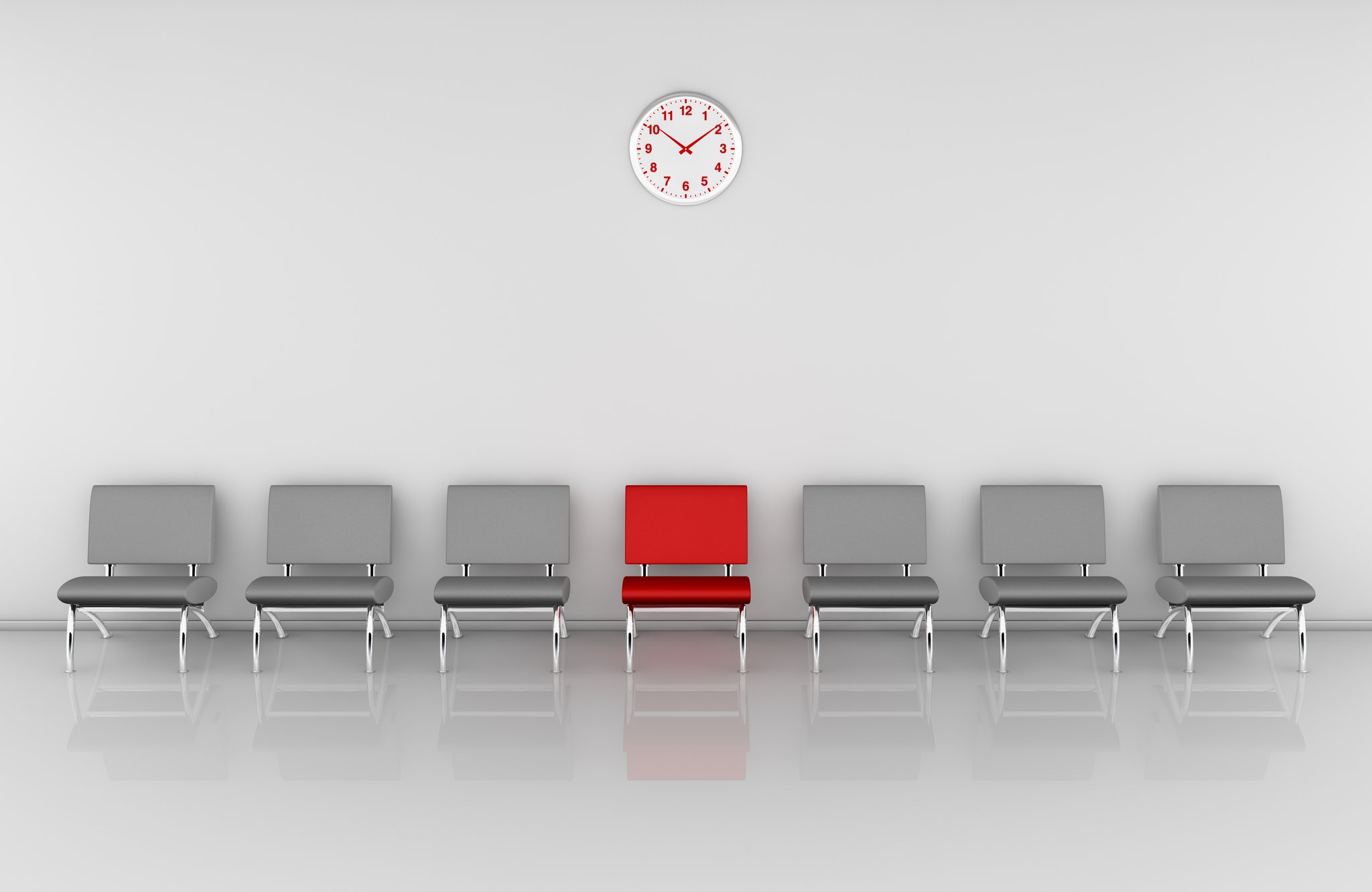 By Robert Zisman, Vice President, GE Healthcare Camden Group
Most people hate waiting. If you've ever lived in a city like Pittsburgh (or almost any major city outside of New York and Chicago) getting a taxi used to be a challenge. First, you had to call and hope someone would pick up the phone. Maybe they would actually show up. Once they arrived (if they arrived), it likely wasn't the most pleasant of experiences. When you finally get to your destination, like that hot new restaurant that doesn't take reservations that you've been dying to try, you're hit with the cold reality of a two-hour wait!
But along came the magical innovation known as Uber, as well as an app called Nowait. If you haven't seen Nowait, it's exactly that—an app for getting in line at a restaurant. It allows you to see how long the wait is and secure a spot in line all from the comfort of your couch—before your Uber arrives.
The pace of change really hit me the other day when I got off a plane and requested my personal Uber (feels very concierge). As I walked out of the airport, I saw two lines--one for Uber rides and one for taxi service. Only, there was no one in line for the taxis. I wish that I had taken a picture to crystalize that moment of a new market entrant rising to success while the other had been left in the dust, relegated to a time gone by.
Having the pain of waiting being lifted from our shoulders, it's hard not to scratch your head when you look at other industries operating in yesterday's times, wondering if they will catch up or be left behind. Cable is certainly one, but one that really hits home is healthcare.
Access is a tremendous challenge in today's environment. Getting specialist appointments can take weeks to months, even with provider organizations that advertise "same day appointments." Securing primary care appointments can often take days, weeks, or longer if you prefer a certain doctor. Even with an appointment, you may find yourself stuck in the waiting room for hours, wondering why it's even called an appointment. Then, when you're finally seen, your visit might only last 5-15 minutes. And the icing on the cake…you get several bills in the mail, and a huge chunk of your healthcare savings is gone.
Imagine if…Nowait entered the healthcare environment. Yes, some healthcare providers do have online scheduling, and they may even alert you when it's time to schedule your next appointment. But what if a new technology made it possible to see the current wait times for all primary care physicians, ERs, and specialists, and you could get in line at the one of your choosing in a timeframe that suits you?
Imagine if…there was an app as easy as Trip Advisor or Zomato where you select your healthcare symptom or need just as easily as selecting your desired trip experience or cuisine. You could then see hundreds of reviews that people shared about their healthcare experiences, rating their physician and offering comments to help you make informed decisions. Yes, there are traditional websites like this out there, but news flash—the usage rate is way below that of most apps used on a daily basis.
Imagine if Uber brought surge pricing to healthcare. That's right, I said it—and it could be a game changer for patients as well as providers. Do you want to go to the emergency room when it's currently full if you know that you have to pay three times the normal rates? Or is your emergency not as much of an emergency, or are you willing to drive to another emergency room that is currently empty (or maybe even an urgent care center—after all, maybe it's not an emergency)? Would this balance out supply and demand so physicians on call could see that the ER is on a three-hour backlog, and if they come in they get paid at a three times rate, thereby instantly decreasing the patient wait time?
And, what about the other aspect of Uber, such as how easy payment is. The technology understands the insurance payment, calculates the patient cost share, and collects it from a credit card on file. This would be an amazing win for healthcare providers as it would eliminate the costly administrative process and for patients who are tired of having to spend hours trying to figure out how to pay their medical bills.
It's fun to imagine waiting less and being able to navigate the complex healthcare environment in a way that's easier to understand while making it easy to pay a fair price for your experience.
The good news is the technology is here, and there are several start-ups out there beginning to get into this space such as Doctors on Demand, ZocDoc, and Pager. But in order to truly transform healthcare's patient experience and access challenges, healthcare providers must adapt to these new innovations. Healthcare organizations must take a leap of faith and give up some control, create more transparency, and rethink their business models. Fortunately, the push to population health and value-based payments are driving many to reexamine their infrastructure across a broader setting to increase access, manage cost, and improve quality.
Here's to imagining a no-wait future for everything and to wondering what we will do with all of our extra time. It may be closer than we think.
---
Mr. Zisman leads the GE Healthcare Camden Group's US operations team, responsible for recruiting, staffing, marketing, business development, operations and knowledge management. He also leads efforts related to 3rd party strategic partnerships and collaboration with GE Healthcare Partners consulting businesses around the world in areas such as Canada, Latin America, Europe and the Middle East. His previous roles included leading large and complex engagements focusing on improving key performance metrics such as growth, margin, quality, patient satisfaction, and sustainable results. He may be reached at robert.zisman@ge.com.