New White Paper: "Building an Integrated Delivery Network?"
1 May, 2015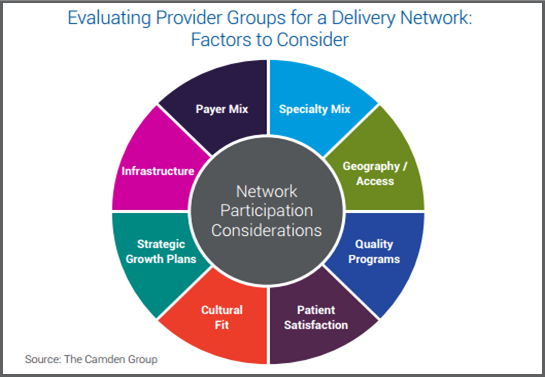 A consistent trend has been emerging of medical groups continuing to consolidate and/or collaborate in new ways. Balancing the desire to operate independently, while taking advantage of the infrastructure and systems available through alignment with integrated networks has made network participation a necessity – rather than an option – for most physicians.
This need on behalf of physicians, coupled with the requirement for health systems and managed care payers to provide a robust scope of clinical services across a targeted geography, has driven the formation of many integrated delivery networks ("IDNs") across the healthcare delivery system.
The latest white paper from GE Healthcare Camden Group titled, "Building an Integrated Delivery Network? Start Here…" focuses factors to consider in evaluating provider groups for a delivery network.
To download the white paper, please click the button below.