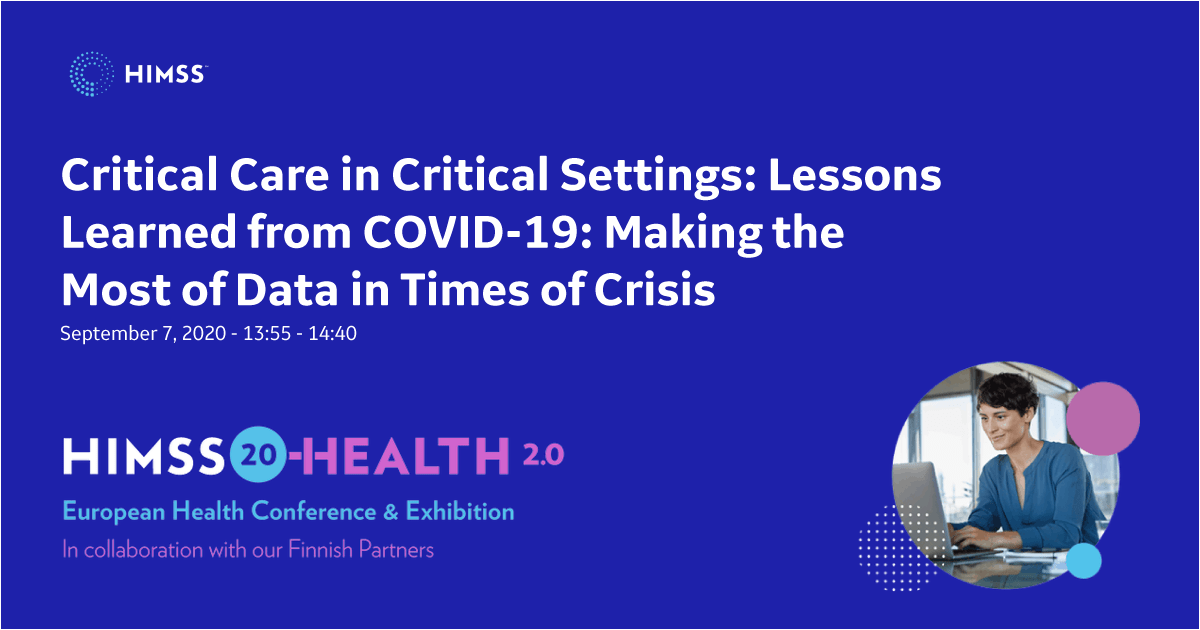 HIMSS
Critical Care in Critical Settings: Lessons Learned from COVID-19: Making the Most of Data in Times of Crisis
The HIMSS & Health 2.0 European Digital Event
Chicago, IL US
7 Sep 2020
$
paid event
Overview
The Covid-19 crisis has had an unprecedented impact on health systems across the world.
Countries had to react rapidly to start gathering Real Time data, indicators and clinical evidence, and to adapt to a constantly changing public health landscape in order to optimize the sharing of healthcare resources.
An important question continues to face health systems: how do we build a complete view of the outbreak, integrating the most accurate frontline dashboard data from primary, secondary and social sectors with contact tracing and citizen sourced data to increase the precision of our predictions and build the most efficient ecosystem response?
And where do we draw the new privacy lines?
As healthcare leaders contemplate the "long tail" of the outbreak, this session convenes a panel of global health and technology experts who will share their views on the preparedness of health systems to fully optimize the value of data when it really is vital: during a health crisis.
Speakers
Jeff Terry, CEO, Clinical Command Center GE HealthCare
Jeffery Lazarus, Associate Research Professor, Head of the Health Systems Research Group Barcelona Institute of Global Health
Mariam Shokralla, Digital Health Consultant WHO HQ
Tanya Pankhurst, Chief Clinical Informatics Office University Hospitals Birmingham