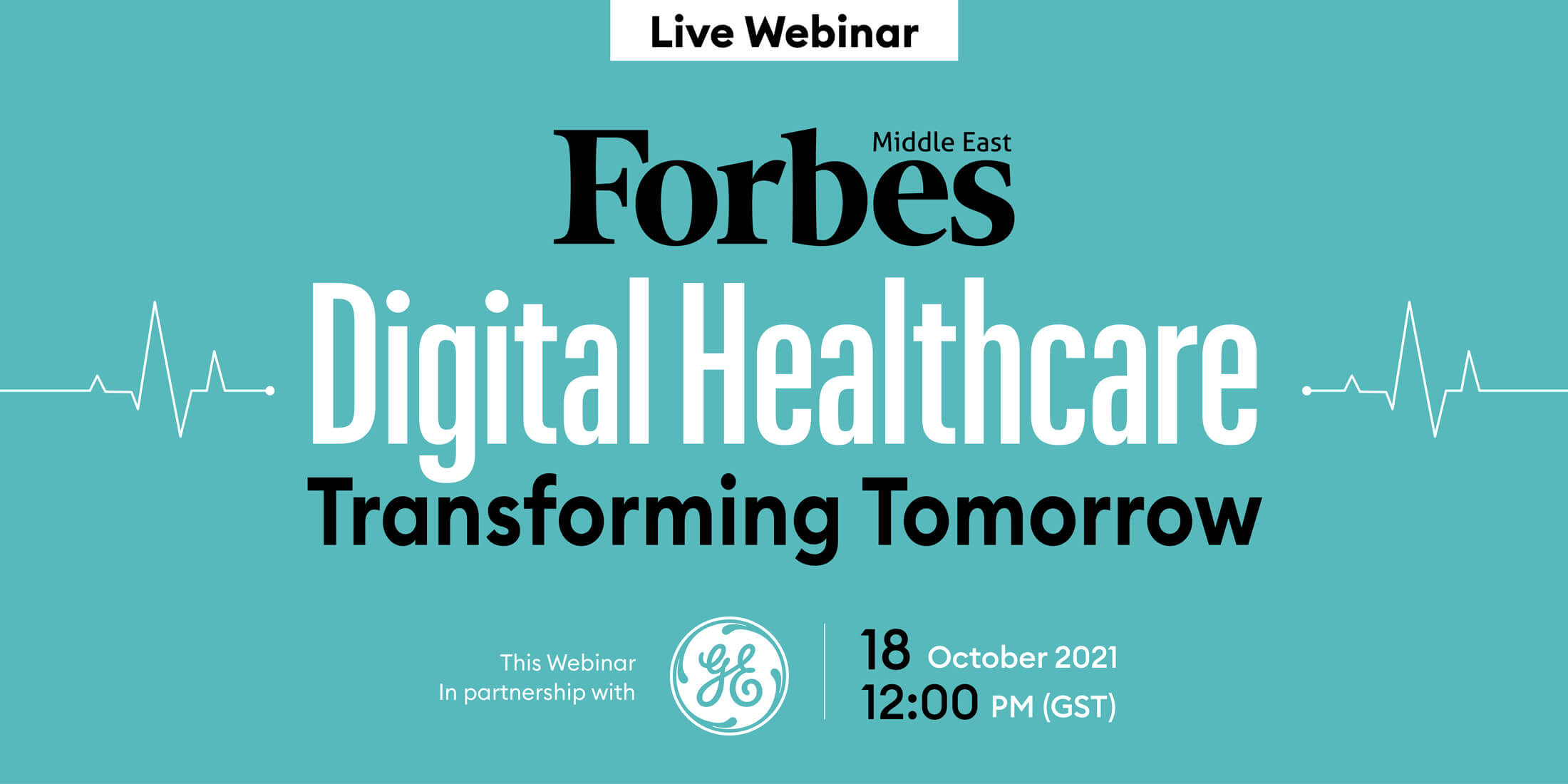 Forbes
Digital Healthcare: Transforming Tomorrow
Digital Healthcare: Transforming Tomorrow
18 Oct 2021 · 12:00 PM GST
free
Overview
There is a necessity in the healthcare sector to make substantial changes by utilizing their resources efficiently and integrating modern technology & AI to accelerate progress. GCC nations alone are contributing around 52% of the total healthcare expenditure, they are investing in digital solutions and innovation to solve any setbacks within the industry.
Let's dig deeper and find out how the specialists from the sector are overcoming the traditional obstacles and barriers in healthcare through innovative solutions, AI, advanced analytics and software to make precise patient diagnosis and treatments.
We will also discuss how they are modernizing the current infrastructure to enable virtual hospitals, greater access to care, and ultimately lower costs of care delivery. Join us in this much-needed conversation where these digital, innovative solutions will not only help healthcare providers maximize resources but will improve patient care.
Speakers
Ahmad Yahya, COO, American Hospital
Dr. Hatem Ghonim, Consultant Radiologist, Allied Medical Center (Unison)
Mark Stoesz, Director Emerging Markets, GE
Saif Al-Siksek, Corporate IT Business Partner, SEHA, Mazin Gadir, Consultant for DHA,
Jeff Terry, CEO, GE Clinical Command Center, GE HealthCare