About us
Clinical Command Centers, part of the Edison ecosystem, is an organically created business unit within GE HealthCare. Its purpose is to serve caregivers.
Your Dedicated Healthcare Partner
The Command Center team strives for a culture of humility, kindness, commitment to excellence, inclusion and innovation.
The team is organized in four pillars which work cross-functionally to deliver for clients: consulting, analytics consulting, software engineering, and data integration. The software development teams are located near Chicago, Illinois, Krakow, Poland and Bristol, United Kingdom.
More than anything the Command Center team is motivated to serve caregivers.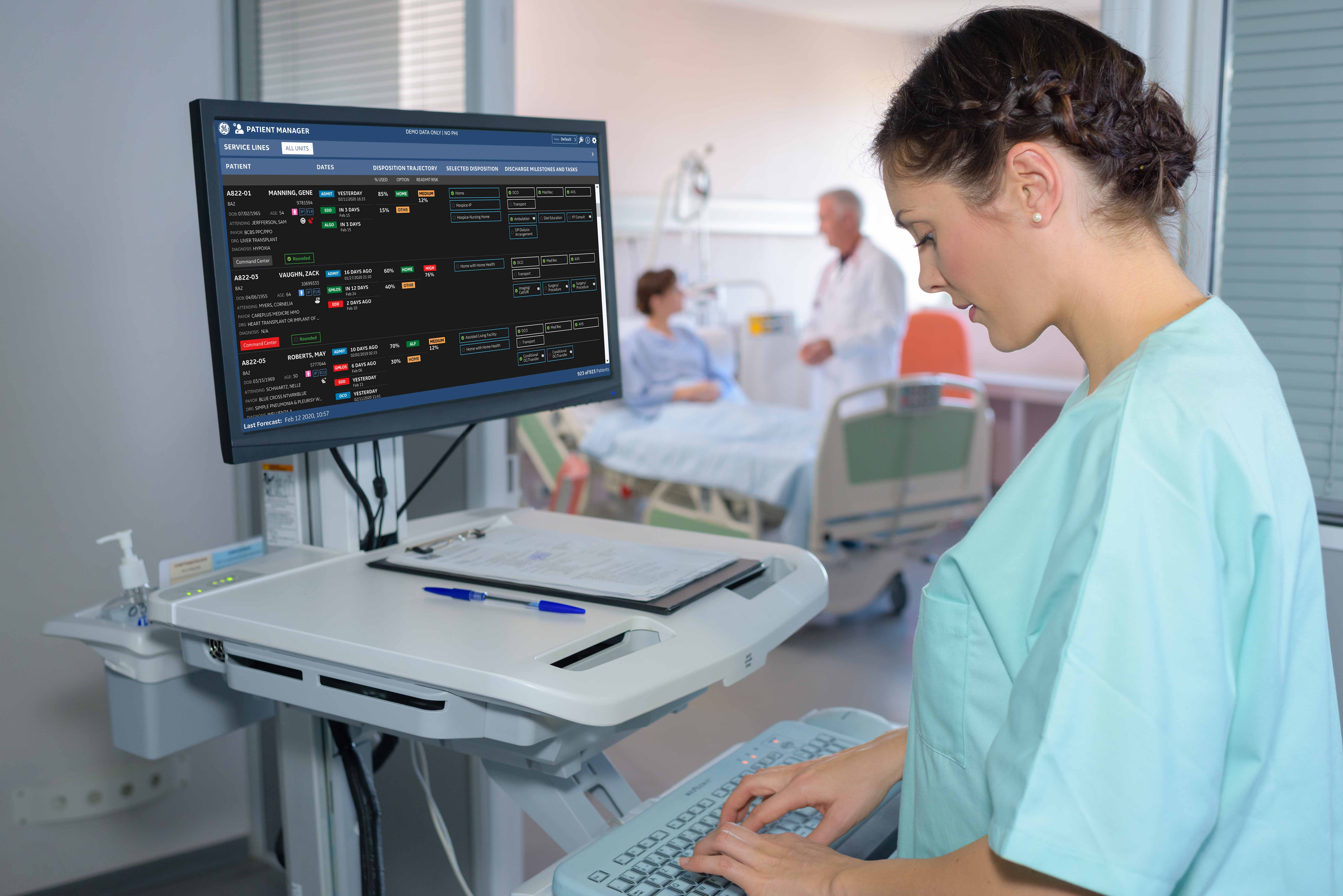 The Story of
Command Center
2008
Helping clients with patient flow and safety
The focus from 2008 to 2013 was helping clients with patient flow and safety, service line strategy, and management systems. For example, by reinventing block schedules and surgical flow in hospital perioperative departments.
2008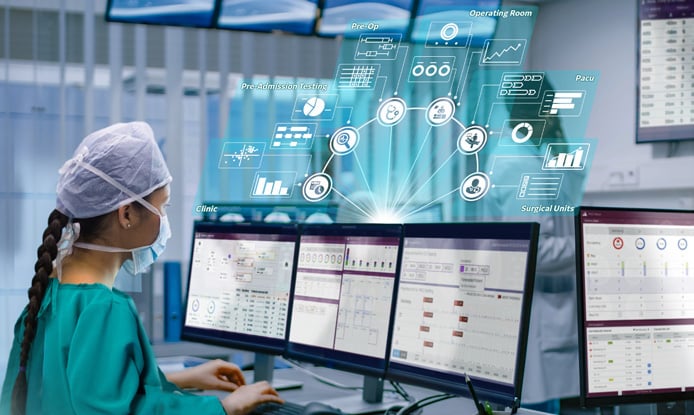 2012
Hospital of the Future (HoF) team integrated into Command Center team
The HoF toolkit was born at GE's Global Research Center in 2003 and put into practice by GE HealthCare initially to help design more efficient new hospitals.

Over time the HoF toolkit has expanded to include both discrete-event and agent-based simulation models of patient flow in hospitals, hospital networks and outpatient facilities.

The Command Center team has used HoF simulations to target improvement strategies at more than 75 hospitals in 10 countries.

For more than 40 of those hospitals, the HoF model is maintained for years and used on an ongoing basis to test possible changes to bed base, surgical schedules, staffing models, and costs based on various growth and model of care scenarios.

With the addition of HoF, the Command Center team began to increasingly integrate advanced analytics into performance improvement work. For example with a tool for block schedule design, and a tool to target the optimal bed assignments for a cohort of patients.
2012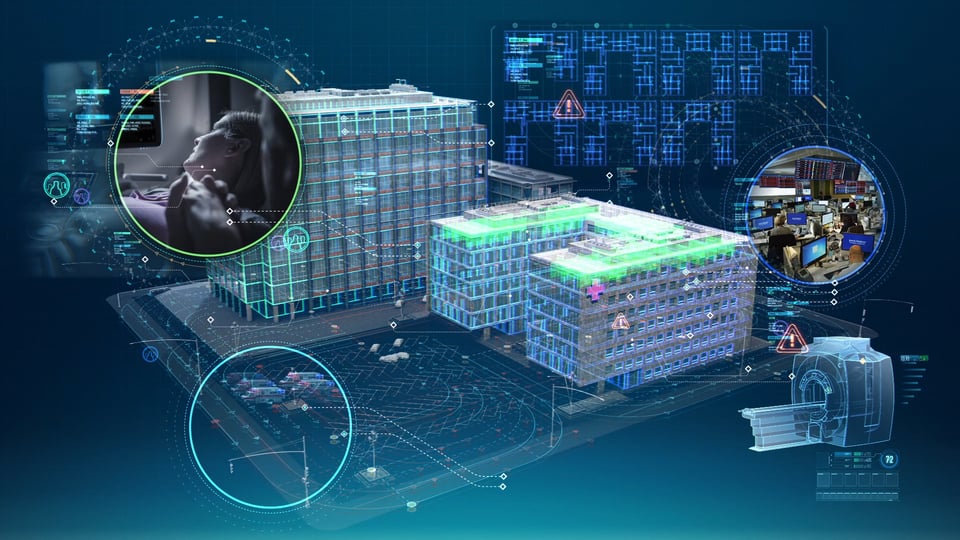 2013
Command Center team worked with the city of Rio de Janeiro to imagine a Health Command Center
Although the Rio center was never built, the work energized the Command Center team's thinking and inspired ideas that led to the creation of a new Command Center Department with The Johns Hopkins Hospital in Baltimore, Maryland USA.
The Judy Reitz Command Center at the Johns Hopkins Hospital went live in February 2016 initially with six and later growing to 12 analytic apps or "Tiles".
2013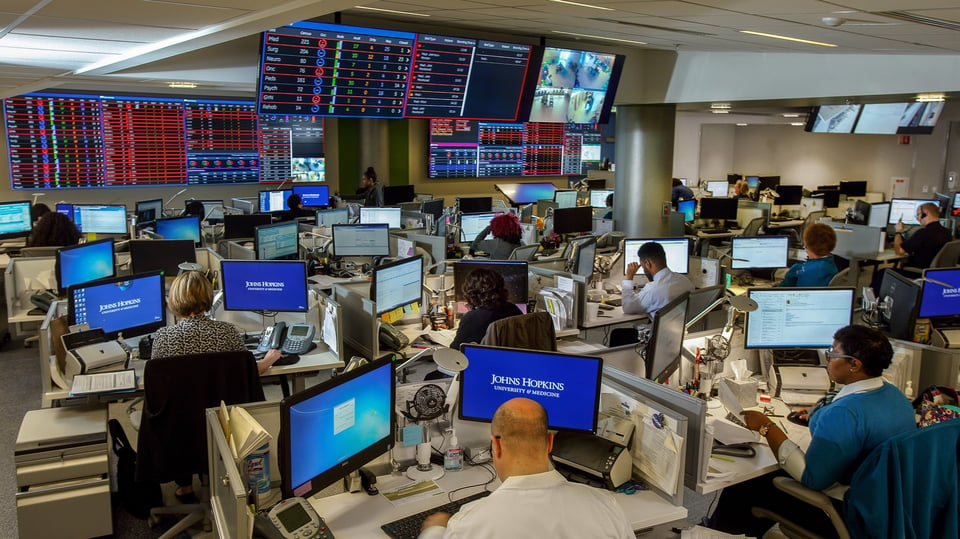 2017
Continued Expansion
Humber River Hospital's Clinical Command Centre went live in Toronto Canada in November, 2017.
Health System Command Center went live at Oregon Health Sciences University(OHSU) in Portland Oregon only two weeks later, in December 2017.
2017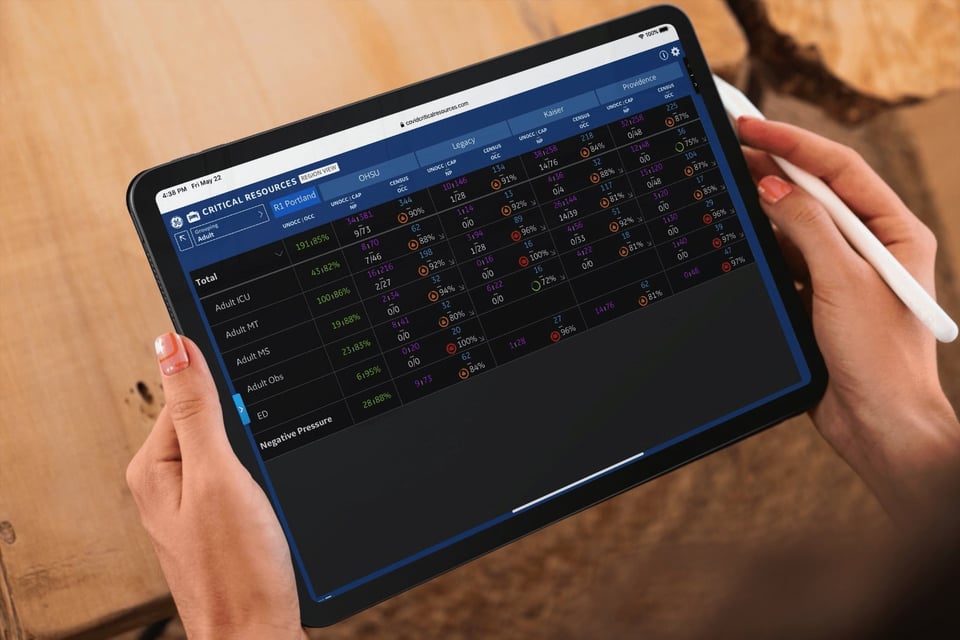 2019
Command Center Ecosystem reaches new heights
In August of 2019 the Command Center Ecosystem reached new heights with the openings of Tampa General's CareComm Command Center in Tampa Florida, AdventHealth Mission Control in Orlando, Florida and CHI Franciscan Mission Control in Tacoma Washington.
In October 2019, Mission Health opened their Interventional Platform Command Center in Asheville, North Carolina.
In September 2019, the Kingdom of Saudi Arabia opened the MOH's National Health Command Center in Riyadh, Saudi Arabia.
In November 2019, Europe's first Command Centre opened at NHS Bradford Teaching Hospitals Foundation Trust in Bradford, England.
2019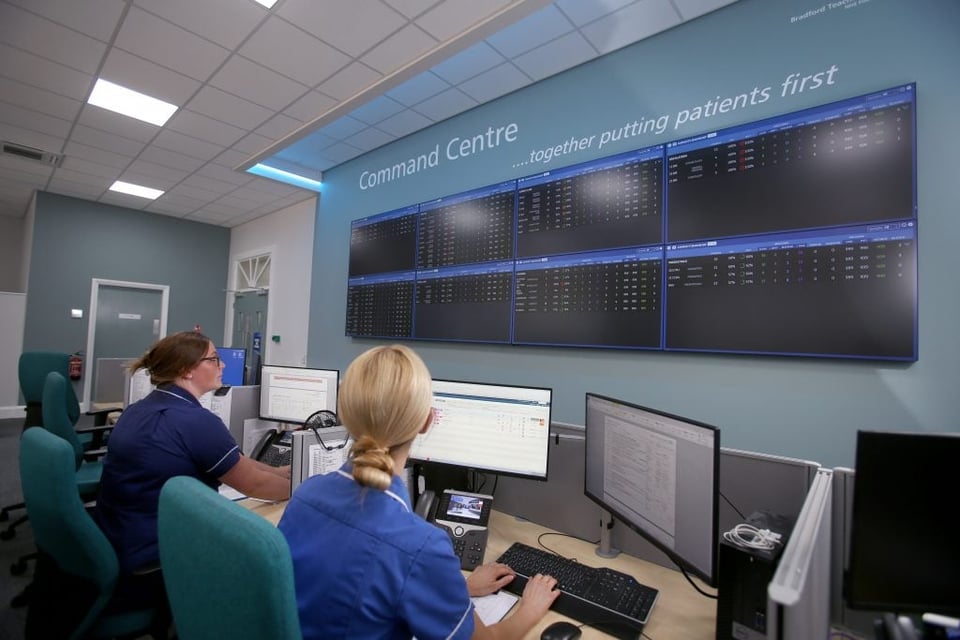 2020
In July 2020, Dubai Health Authority opened DHA Command Center in Dubai, United Arab Emirates
In developing a change transformation management framework in line with the DHA's strategic goals, GE Healthcare Partners addressed four primary areas: operating models, management practices, corporate culture, and organisational readiness.
2020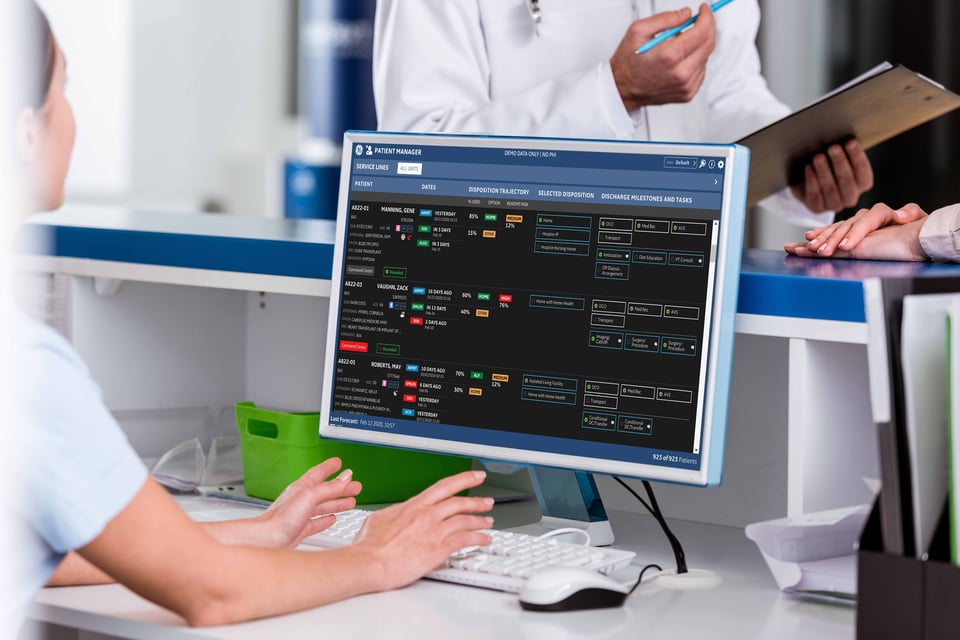 2017 - Present
The Power of Tiles
Tiles, which are apps on the Command Center Software Platform, that put actionable information at the fingertips of caregivers of all types.
History of Tiles
2017
Care Progression Tile
First deployed at Humber River Hospital in 2017
2018
Census Forecast Tile
Uses machine learning to forecast unit-level census each hour for the next 48 hours, first deployed at The Johns Hopkins Hospital in 2018.
Discharge Planning Tile
Created in collaboration with Mission Health in 2018, which uses machine-learning to forecast each patients date of discharge readiness.
2019
Patient Deterioration Tile
Jointly deployed by Humber River Hospital and Bradford Royal Infirmary in 2019.
Seniors Care Tile
First deployed with Humber River Hospital in 2019.
Sepsis Tile
First deployed with OHSU Mission Control in 2019.
2020
Observation Management Tile
First deployed with CHI Franciscan Mission Control in 2020.
Patient Manager Tile
The Patient Manager Tile is bringing Tiles to new heights driven by AdventHealth Mission Control, TGH CareComm and CHIF Mission Control in 2020.
COVID Tiles
The Command Center Ecosystem expanded rapidly during the COVID-19 pandemic with Covid Tiles deployed for more than 150 hospitals, including a state-wide system for managing beds and vents across all health systems in the state of Oregon USA.
2017 - Present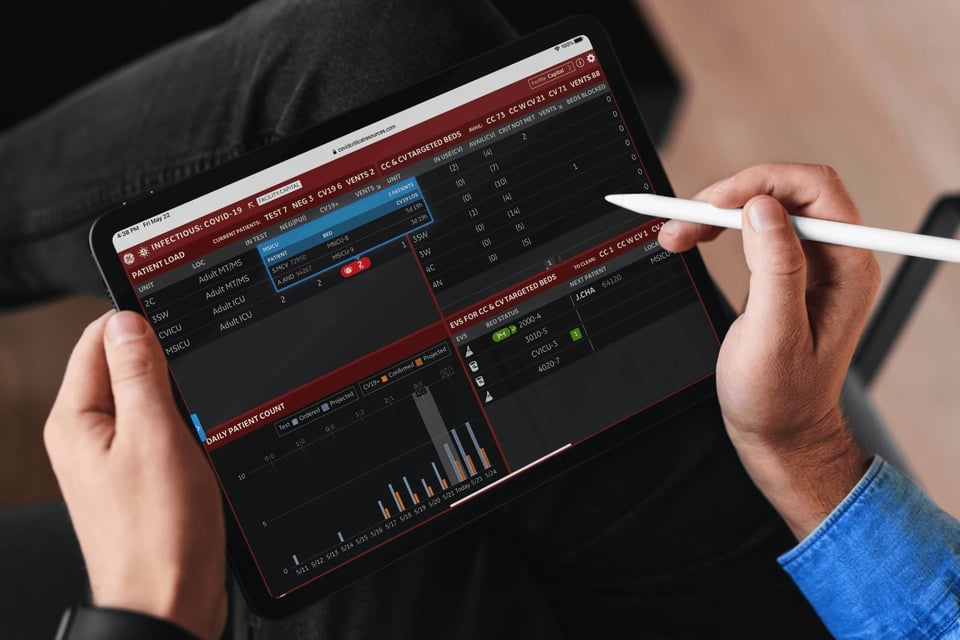 Today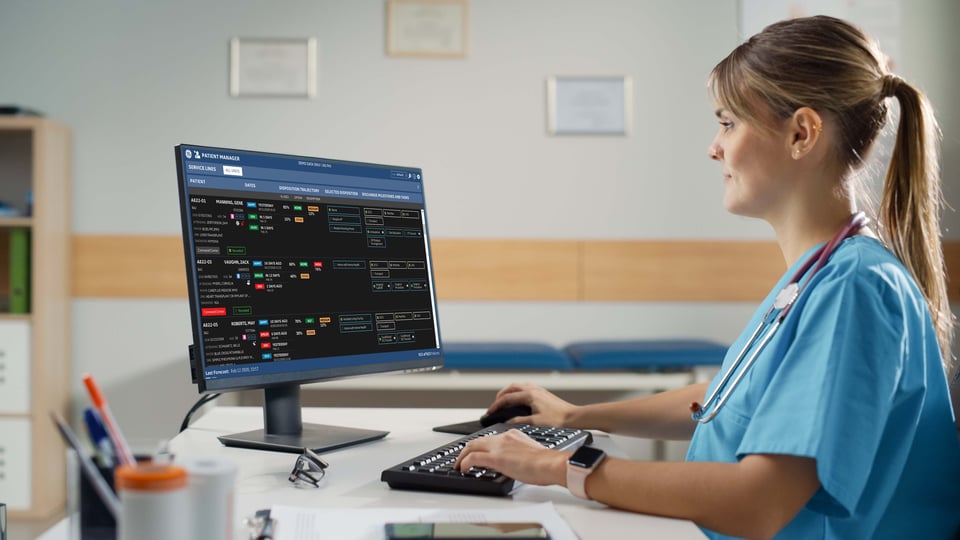 The Command Center team serves over 500 hospitals in the US, Canada, United Kingdom, Netherlands, UAE and Saudi Arabia.
The library of Tiles has evolved to support topics ranging from ED flow to surgery to patient deterioration to cohort management to discharge to outpatient transitions to clinic growth and so many more.
GE's Command Center Software Platform, part of GE HealthCare's Edison ecosystem, which hosts the Tiles, ingests between 50,000 and 120,000 messages every minute from dozens of different health-IT systems.
Within 30 seconds these are processed into longitudinal data models, various algorithms are applied, and actionable insights are delivered to users in a Tiles which are fine-tuned to their specific individual interests.
At last count, Tiles were forecasting more than 150 different alerts, flags and criteria every minute. Each according to local care protocol and delivered in-context by-exception in the Tile.
Mission Control staff and caregivers across the continuum put these insights into action.