---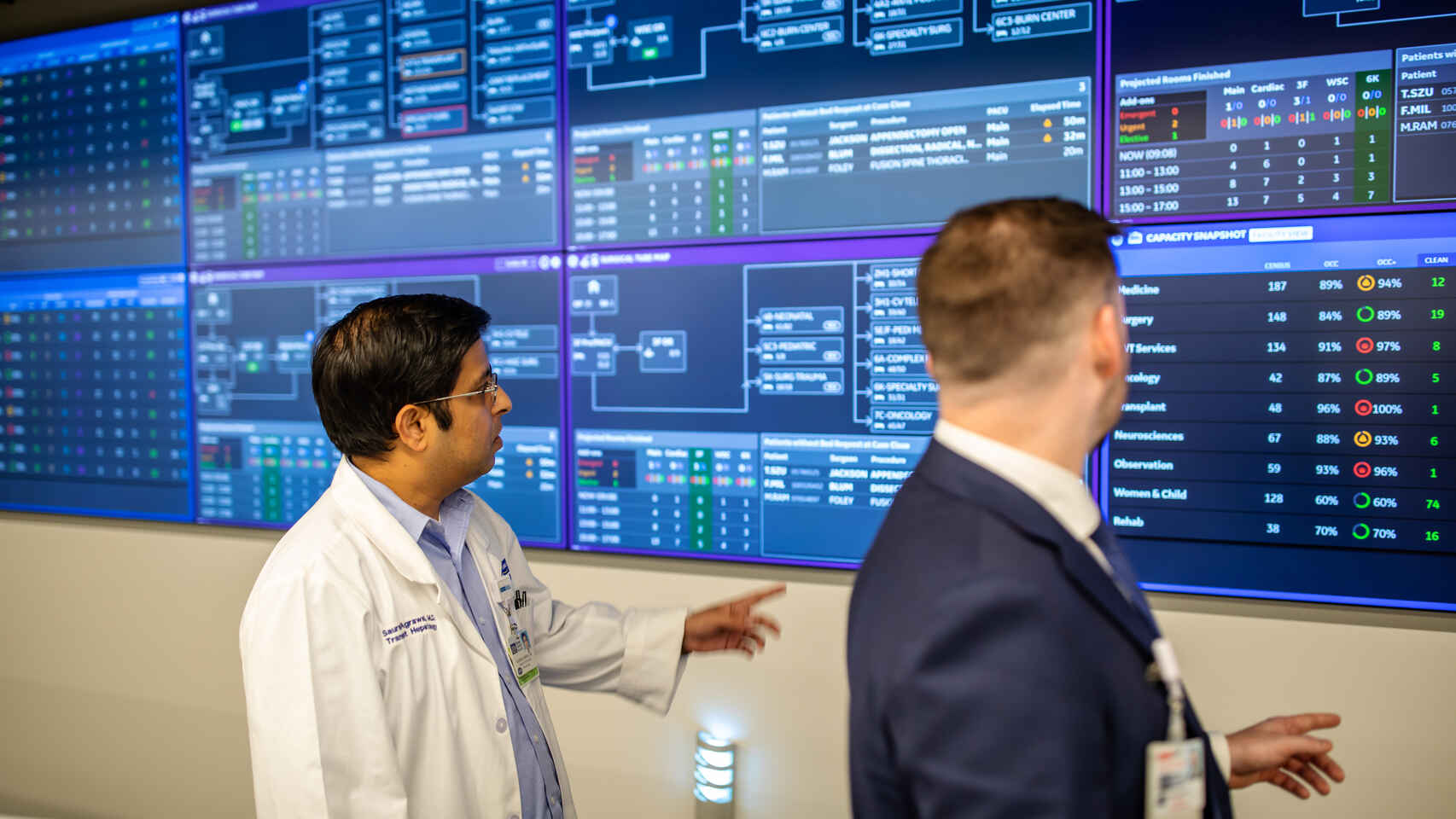 Sanidad digital y gestión en tiempo real de hospitales mediante centros de mando
El Español
The challenges of an ongoing pandemic have shown how the rapid exchange of information supported by artificial intelligence (AI) can save thousands of lives by increasing process efficiency and speeding up decision-making.
One innovative application of AI is a health system command center. Similar to an air traffic control tower, GE HealthCare's Command Centers integrate different data into a single system so care teams can use the aggregated data to simplify processes and orchestrate patient flow across the organization. Command centers allow care providers to anticipate and prevent bottlenecks, delays, and capacity issues before they happen.
In addition to supporting clinical decisions, the Command Center brings significant financial and organizational benefits to the hospital, such as a reduction in the cost per patient seen, a more balanced use of ICUs, an increase in the volume of surgical activity , and an increase in admissions. These benefits also connect directly to the patient, since their average stay in the center and the waiting time before being operated on can be reduced.
GE HealthCare's network of command centers, called the ecosystem, pulls together the insights of more than 200 hospitals in Europe, North America and the Middle East. Regular updates, forums, and visits to other command center sites enable the exchange of processes and best practices. In addition, new apps about built collaboratively, drawing on the experiences of different members of the ecosystem.