---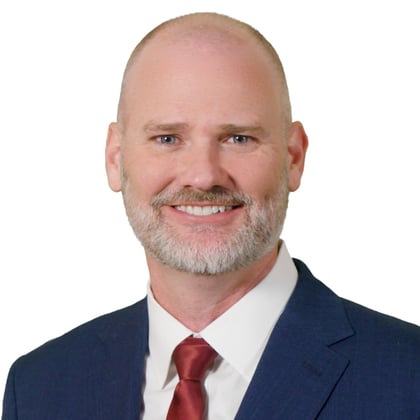 Biography
Jeff Terry founded and leads the Clinical Command Centers group for GE HealthCare. His team helps top-performing healthcare organizations achieve even better outcomes and efficiency by reengineering clinical operations and moving towards Real Time healthcare. This model has consistently yielded 4-to-1 ROI in only two-to-three years.
Reengineering clinical operations starts with Hospital Digital Twins to test alternatives and design an efficient system. Real Time healthcare combines groundbreaking apps or Tiles with preplanned decision rights and command centers to enable constant dynamic optimization putting all information to work. At the heart of this work is serving caregivers.
Jeff and team have created an ecosystem of clinical command centers clients in North America, Europe and Asia working together to innovate and improve healthcare.
Since joining GE in 2001, Jeff has led a number of strategic initiatives and solutions in Six Sigma, clinical asset management, clinical operations, healthcare strategy, and patient safety.
Prior to GE, Jeff served as a combat engineer Lieutenant and then Captain, in the US Army's 1st Armored Division, with whom he deployed to Kuwait. Jeff brings his military training to his work at GE with an emphasis on teamwork to succeed in critical missions.
Jeff holds a BE in electrical engineering from Vanderbilt University and an MBA from Marquette University. He is a Six Sigma Black Belt and Fellow of the American College of Healthcare Executives. His insights have been published in Forbes, Financial Times, Wall Street Journal, Modern Healthcare, Beckers, Healthcare Executive, Healthcare Financial Management, HealthLeaders, Patient Safety & Quality Healthcare, and on National Public Radio.