---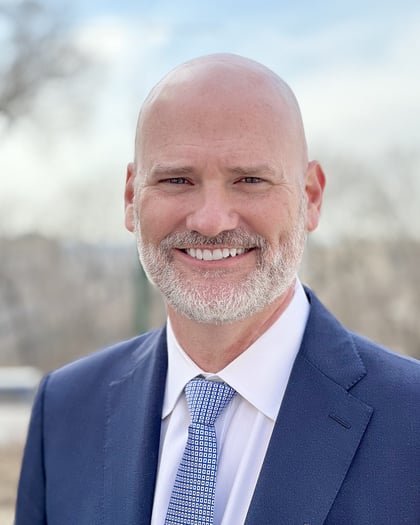 Biography
Jeff Terry founded and leads Command Center, a global software and consulting business unit of GE HealthCare. Modern Healthcare named Jeff as one of healthcare's "Top 25 Innovators" in 2022. He and his team created a new method and toolkit to streamline ongoing patient care operations and support consistent high-quality care which is called "Command Center." The solution includes simulation modelling, process reengineering and a new real-time decision support software platform which is currently used in more than 300 hospitals from Honolulu to Istanbul. Jeff and his team are honored to serve caregivers.

Jeff joined GE Medical Systems, now GE HealthCare, in 2001 as a Six Sigma Black Belt. He's since worked in field marketing, consulting, sales, service, software, strategy and M&A. He's led formation of several new business units including Patient Flow Consulting, the GE Patient Safety Organization, and Command Center. During the covid pandemic, Jeff and team created first-of-a-kind automated statewide hospital capacity systems in Oregon and Florida. Prior to GE, Jeff served as a combat engineer Lieutenant and Captain in the US Army's 1st Armored Division with whom he deployed to Kuwait in 2000. Jeff's approach is shaped by both his military and GE experience with an emphasis on teamwork, commitment and trust to succeed in critical missions. Among Jeff's most treasured experiences is being onsite at hundreds of hospitals in many US states, Canada, UK, Mexico, Brazil, France, Netherlands, UAE, Saudi Arabia, Turkey and Spain.

Jeff holds a BE in electrical engineering from Vanderbilt University and an MBA from Marquette University. He is a GE-certified Six Sigma Black Belt and a Fellow of the American College of Healthcare Executives. His insights and writings on healthcare, command centers, innovation and leadership have appeared widely including in Modern Healthcare, Newsweek and The Wall Street Journal. He holds four US patents related to patient safety, lung function and clinical decision support; and is published in Critical Care Explorations related to the Oregon Covid-19 Capacity System.

Jeff hosts the Real Time Health Care podcast which features guests on the leading edge of healthcare and is available on iTunes and Spotify.